Red State Restrictions On Medicaid Expansion Hampers Efforts By Community Health Centers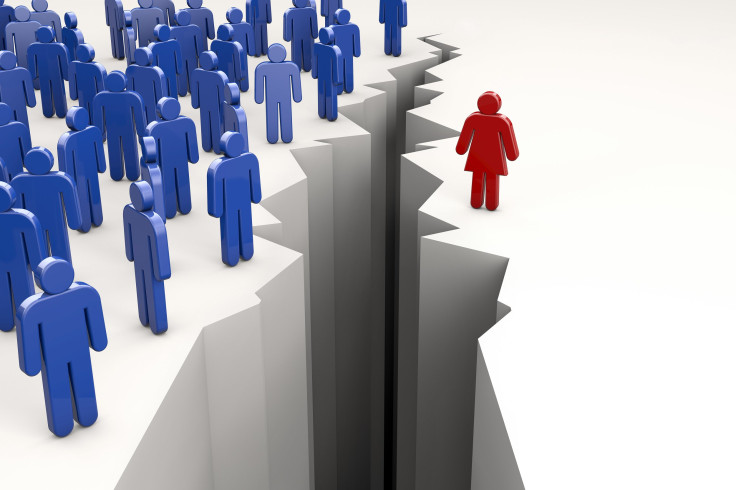 At the bottom of America's social safety net, community health centers across the country are struggling to fill an emerging gap between poor residents of states expanding Medicaid versus those in states opting out of the Affordable Care Act provision.
Public health experts at George Washington University say the nation's network of community health centers, serving millions of uninsured Americans, is finding frustration with Republican-led decisions to eschew the expansion of Medicaid, rejecting huge sums of federal money on political principle alone. Proponents of community health centers feel increasingly pessimistic about present health care reform.
"These findings show the effects of state policies that are designed to stand in the way of health reform. These restrictive policies are measurably impairing community-level efforts to cover the uninsured," Sara Rosenbaum, a professor of health law, said in a statement. "Without the Medicaid expansion or comprehensive enrollment assistance, millions of people in medically underserved communities could go without the benefits provided under the Affordable Care Act."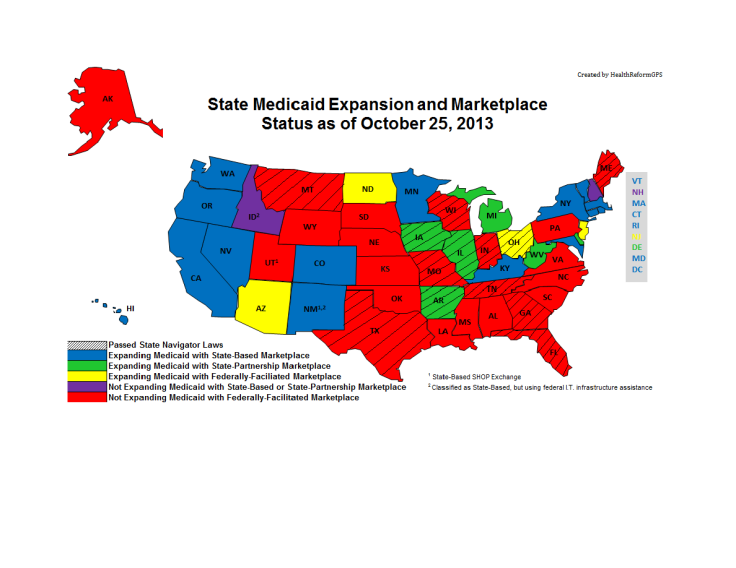 The effect of doing without health insurance during this multi-state Medicaid expansion is like the last man to die in a war, as some would have it.
As millions of other Americans obtain medical coverage under the new law, economist Paul Krugman describes the other side of the Red/Blue state divide in America's health care scheme: "Most Republican-controlled states are ... refusing to implement a key part of the act, the expansion of Medicaid, thereby denying health coverage to almost five million low-income Americans," he wrote this week. "And the amazing thing is that they're going to great lengths to block aid to the poor even though letting the aid through would cost almost nothing; nearly all the costs of Medicaid expansion would be paid by Washington."
Rosenbaum and her colleagues examined the efforts of community health centers in Republican-led states to make progress even without the large influction of federal money. As part of overall health reform, most of the 606 community health centers throughout the country had by October received money for expanded "early outreach" and enrollment efforts. And three quarters of them had already begun expanded outreach efforts, including translation services for those not speaking English.
With data from a survey conducted jointly with the National Association of Community Health Centers, the investigators compared the 21 states expanding Medicaid with the nine states — "concentrated heavily in the South and Midwest" — whose Republican-led administrations have rejected a greater role for the federal health care program.
Such outreach by health officials to find poor residents lacking medical insurance is crucial to fulfilling the promise of "affordable health insurance" brought by the Obama administration, Feygele Jacobs, president of the RCHN Community Health Foundation, said in a statement. "Health center outreach is essential to turning the promise of health reform into a reality, and this report confirms that state-level-restrictions are making it much harder to sign people up for health coverage."
Proponents of affordable health care also call for additional funding for outreach into underserved populations.
Source: Rosenbaum S. Assessing the Potential Impact of State Policies on Community Health Centers' Outreach and Enrollment Activities. George Washington University School of Public Health and Health Services. 2014.
Published by Medicaldaily.com