Red Wine: A Glass a Day May Keep Cancer Away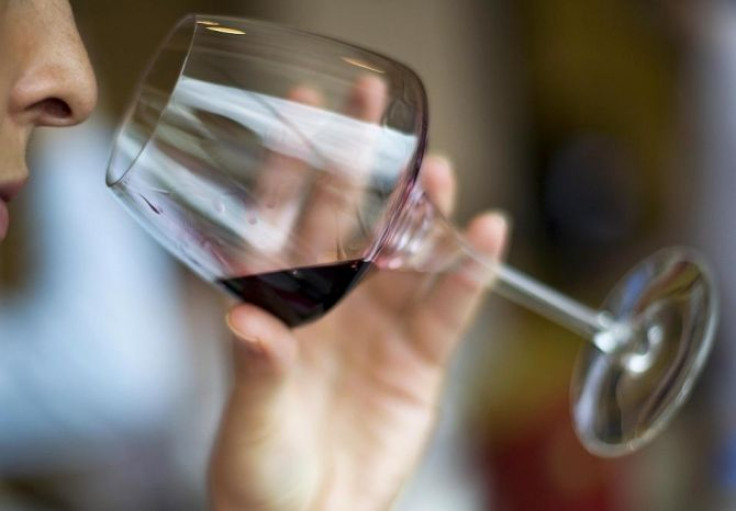 Drinking red wine in moderation may lower the risk of developing breast cancer, researchers found in a new study.
Doctors have generally believed that all types of alcohol consumption increases the risk of developing breast cancer because it increases the body's production of estrogen which can lead to the growth of cancer cells, researchers said.
However, researchers from Cedars-Sinai Medical Center found that slightly lowered estrogen levels and elevated testosterone levels among premenopausal women who drank eight ounces of red wine every night for about a month.
White wine does not produce the same effect, the study found.
Researchers recruited 36 women for their study, and participants were given either Cabernet Sauvignon or Chardonnay to drink daily for about a month, and then asked to switch to the other type of wine. Researchers collected women's blood samples twice a month to determine hormone levels.
The study wanted to determine whether red wine mimics the effects of aromatase inhibitors which is currently used to treat breast cancer to manage estrogen levels.
The study found that the hormonal changes in the blood samples collected suggested that red wine may decrease a woman's risk of breast cancer.
Researchers said that chemicals in the skins and seeds of red grapes may have protective elements lacking in white grapes.
"There are chemicals in red grape skin and red grape seeds that are not found in white grapes that may decrease breast cancer risk," said co-author Glenn D. Braunstein, vice president for Clinical Innovation in a statement.
Researchers said that the results do not mean that white wine increases the risk of breast cancer.
The study is published in the Journal of Women's Health.
There were 230,000 new cases of breast cancer in the United States and it is estimated that 39,000 women died from breast cancer in 2011, according to the American Cancer Society.
"If you were to have a glass of wine with dinner, you may want to consider a glass of red," said Chrisandra Shufelt, assistant director of the Women's Heart Center at the Cedars-Sinai Heart Institute and one of the study's co-authors in a statement released on Thursday.
"Switching may shift your risk," she added.
Published by Medicaldaily.com