Regulations For Blind, Deaf Moviegoers May Shutter Theaters: Expensive Equipment Poses 'Undue Financial Burden,' Trade Group Argues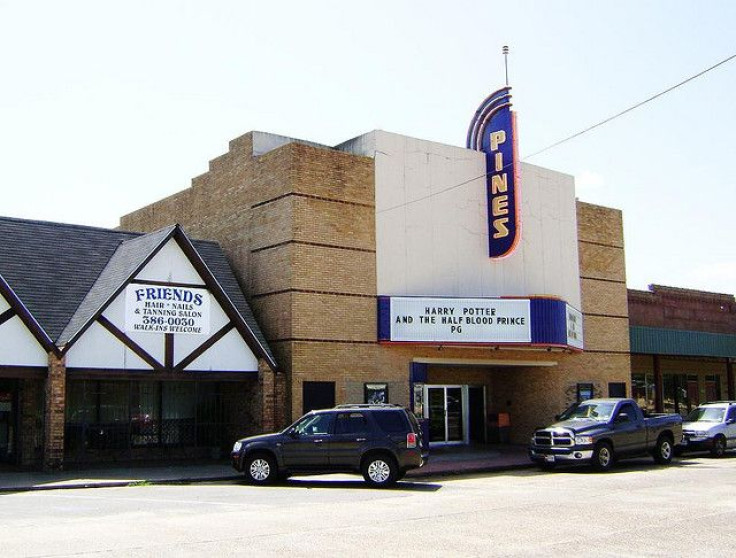 A federal mandate requiring many U.S. movie theaters to provide more sophisticated assistive technology for blind and deaf moviegoers will improve the industry's disability access, but could also threaten independent cinemas and small town theaters. The draft rule, which is currently under review, has garnered criticism from theater owners and trade groups who believe it will accelerate the decline of an imperiled business. Conversely, disability advocates are calling on lawmakers to extend the bill to cover 100 percent of the nation's movie theaters.
While few opponents have anything against comprehensive disability access, many believe that the expensive upgrades will doom businesses struggling to make ends meet. For this reason, the regulation may narrow the very industry it is intended to broaden. The equipment – which includes headsets with running commentary for the blind, as well as closed captioning solutions for the deaf – may far exceed the budget of thousands of theaters across the nation.
"These theaters can barely stay in existence and often need community support to break even," the trade group wrote in a comment addressing a 2010 iteration of the proposal. "To require them to install expensive closed captioning technology at this time is an undue financial burden that may result in these theaters closing."
A Question Of Civil Rights
Advocates, on the other hand, reject the trade group's appeal to market sustainability. They argue that a discriminatory status quo does not justify its continued practice, and that exempting certain theaters would be tantamount to upholding segregation as a means to save businesses. According to Howard Rosenblum, chief executive of the National Association of the Deaf, the proposed mandate concerns civil rights rather than special accommodation.
"The National Association of the Deaf believes strongly that all deaf and hard of hearing people should have equal access to all services in society available to everyone else," Rosenblum said, speaking to The Hill. "It would be akin to only requiring that 50% of buses should have segregation for people of color and the other 50% of buses should be integrated. We believe that providing equal services is a civil rights that should apply to all theaters and not just a fraction."
A Discriminatory Status Quo
Blind and deaf proponents submit that while the mandate may indeed imperil the small theater business, the gross theater business has always been imperiled for the deaf and blind. For them, the movie theater has always been a severely restricted medium. Eric Bridges, director of external relations and policy at the American Council of the Blind, told reporters that in the end, it all comes down their right to partake and choose.
"If I'm going to go out with another buddy of mine and I want to see a movie and I want to enjoy the movie equally with him, and he can see, we're definitely not going to a chick flick even though it may be the only one described," he said. "It's about choice. It's about the cultural experience of going to and taking part in the cinematic experience."
Lawmakers recently announced that the review process had been extended for 30 days. The proposal is expected to be released to the public in the coming weeks.
Published by Medicaldaily.com