Relay For Life: Global Fundraising One Community At A Time; How To Get Involved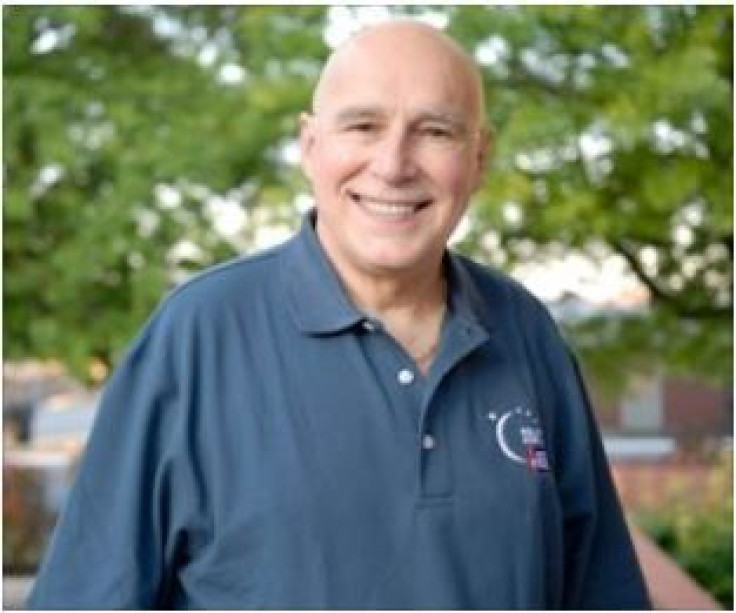 In May 1985, Dr. Gordy Klatt, a colorectal surgeon, had an inspiration. Having long wanted to raise money for a cause near to his heart, he decided he would accomplish his goal by doing the one thing he enjoyed most: running. He spread the word that he would devote an entire day to circling the track at Baker Stadium of the University of Puget Sound in return for donations to the American Cancer Society (ACS). Throughout the day, friends arrived to donate what they could to support Klatt's cause. Meanwhile they watched or ran beside him at 30 minute stretches. As darkness fell across the track, Klatt continued to run and walk while friends cheered him on and though the crowd thinned, he persisted. When the full 24 hours had elapsed, he felt exhausted having logged 83 miles.
Yet, he had also racked up $27,000 in donations.
A year later, 340 supporters joined the overnight event — and the rest, as they say, is history. The Relay for Life event has since become a premier fundraiser, bringing in about $400 million a year for the American Cancer Society. According to the society, these days the relays take place in about 5,200 communities nationwide as well as 20 countries worldwide. The Relay for Life is considered to be a fundraising phenomenon, the largest in the world; from 1985 until today, relay participants have contributed more than $4 billion to fight cancer.
An overnight event that has remained faithful to its running track roots, the Relay for Life continues to be organized by communities large and small across the nation.
Highlights
To create a casual and free atmosphere, this community fundraising walk is constructed around teams, allowing individual participants to come and go as they please. Essentially, the members of each team assemble to camp out around a designated track and then they take turns walking or running around the track. Meanwhile, members share food, play games, and participate in activities to build camaraderie. A family-friendly environment, each relay is intended to be a special day for the entire community, and for many towns, it is an annual event to which all are welcome.
Three special ceremonies mark the occasion of the relay.
The Survivors Lap begins the relay. At that time, all cancer survivors take the first lap around the track, celebrating their victory over cancer while being cheered on by participants assembled around the track. At Relay For Life events, caregivers are also recognized and celebrated. In some communities, they, too, take a special lap so that other may honor their generous gift of time, love, and support to friends, family, neighbors, and coworkers facing cancer.
The Fight Back Ceremony is intended to inspire participants to take action and commit to saving lives. The ceremony includes hand held flags representing a commitment to saving lives. Participants sign a card to confirm their individual pledges to fight cancer year-round. Often, they also sign a banner and state their pledge openly. People are encouraged to share their emotional commitment as well as to find new ways to symbolize their desire to fight against disease.
Finally, the Luminaria Ceremony recalls the people who died of cancer while supporting those whose struggle against the disease continues. Taking place after dark, participants light candles inside personalized bags and arrange them around the track. Each of these glowing tributes to those whose lives have been stolen by cancer is individualized with a name, photo, message or drawing. Luminaria are also sometimes dedicated to an active participant. Representing the spirit of individuals, the luminaria are our mothers, fathers, sisters, brothers, aunts, uncles, nieces, nephews, friends, and coworkers.
Why support the American Cancer Society?
Simply put, the American Cancer Society is a unique and compelling organization that has worked to save lives and create a world with less cancer for a century.
The largest non-governmental sponsor of cancer research in the U.S., the society funds both external research projects through grants and scholarships as well as conducts its own research into cancer epidemiology, surveillance, and health policy. Spending about $130 million each year, the ACS has funded experienced scientists as well as researchers early on or even beginning in their careers. In fact, 46 of the scientists supported by grants from ACS have gone on to win the Nobel Prize. Among its many research achievements, the society has confirmed the link between cigarette smoking and lung cancer, established the link between obesity and multiple cancers, and developed drugs to treat leukemia and breast cancer.
Although research is the heart of its mission, the society is not entirely about science, it is also very much committed to helping people. Whether a cancer patient has been recently diagnosed or is currently in treatment, whether someone is caring for a loved one with cancer or grieving for one who lost the battle, the society provides information, aid, and support every step of the journey. The American Cancer Society's website offers programs, phone numbers, chatrooms, services, and resources — everything from free lodging and transportation — to help in making the difficult decisions about treatment options. Ask anyone who has been through this disease: the American Cancer Society really helps.
Generosity
In May 2012, Klatt, founder of the Relay For Life program, wrote the American Cancer Society to inform the staff that he had recently been diagnosed with stomach cancer. "Throughout the years I have spoken and written about how cancer can personally affect everyone," Klatt wrote in his e-mail. "It affects the rich, the poor, and all nationalities and cultures around the world." He disclosed that he had begun his own battle with the disease using chemotherapy and that somehow, despite his illness, he felt even more energized to defeat the disease.
"Celebrate the survivors; remember those who lost the battle and fight back! We all need to celebrate more birthdays and by relaying we keep the hope alive through education, community involvement and fundraising for ongoing research," wrote Klatt. Earlier this year, he was reported to have participated in another Relay for Life fundraiser. Certainly, those who wish to honor and support this life-affirming survivor may do so by learning more about his legacy and getting involved: click here.
Published by Medicaldaily.com