Rep. Tammy Duckworth Rips 'Disabled Vet' Braulio Castillo For Trying To Receive Benefits For High School Ankle Injury [VIDEO]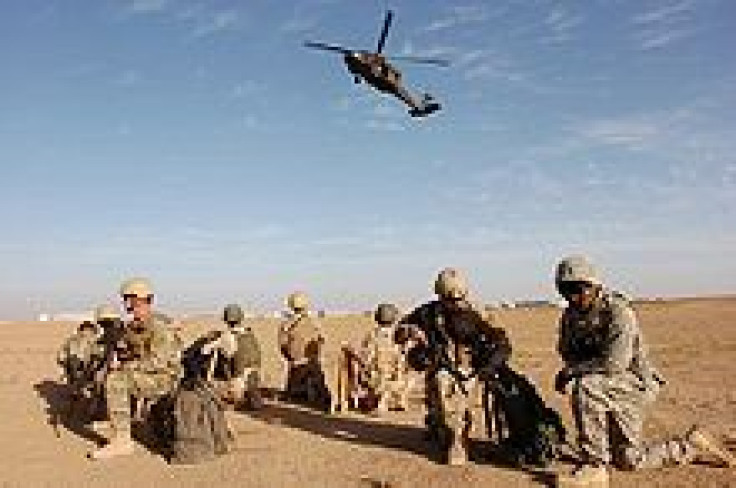 When Braulio Castillo addressed the House Committee on Oversight and Government Reform hearing this past Wednesday, he was hoping to prove the legitimacy of an IRS contract his technology company received as the result of an ankle injury he sustained while playing football for the U.S. Military Preparatory School. That was until Rep. Tammy Duckworth called him out for trying to receive the same benefits as soldiers with posttraumatic stress disorder or severed limbs.
"These are crosses that I bear due to my service to our great country and I would do it again to protect this great country."
This may sound like a quote from a battle-hardened army vet explaining an injury he or she endured while protecting our country. Instead, it's the words of Castillo, a former prep school graduate who believes an ankle injury he sustained while playing football constitutes a need for military benefits.
Duckworth is no stranger to debilitating injuries that have happened in the field of battle; the Purple Heart recipient has lost the use of both her legs and her right arm after a tour in Iraq, Military Times reported. The former helicopter pilot compared Castillo's bum ankle to her situation along with military personnel who have lost more than limbs in the line of duty.
"I'm so glad that you would be willing to play football in prep school again to protect this great country," Duckworth told Castillo.
"Shame on you, Mr. Castillo. Shame on you. You may not have broken any laws ... but you certainly broke the trust of this great nation. You broke the trust of veterans."
Published by Medicaldaily.com