Repealing Obamacare Would Add $137 Billion To Federal Debt, Leave 19 Million Americans Without Insurance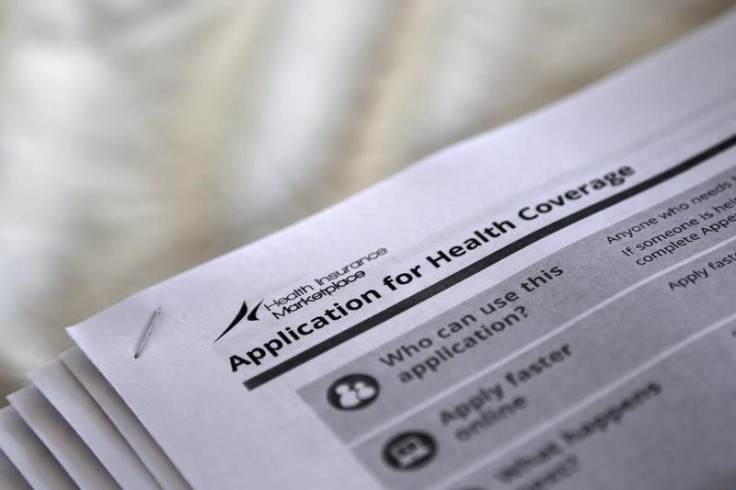 This past Friday, the Congressional Budget Office (CBO) and the Joint Committee on Taxation reviewed the main provisions of President Barack Obama's healthcare plan, formally known as the Patient Proection and Affordable Care Act (ACA). The CBO found repealing the ACA would increase the federal deficit by at least $137 billion, while leaving 19 millions of Americans uninsured. Over the next 10 years, a repeal to the ACA would lead to an additional $353 billion added to the deficit.
The Wall Street Journal reports that estimates show the "loss of tax revenues and loss of spending cuts to Medicare over the next 10 years would exceed the amount of money spent to expand insurance coverage."
And it's only going to get worse. The greatest impact of the repeal would be felt in the the decade after 2025, when the costs would rise to about one percent of gross domestic product."That would result in a deficit contribution of around $3.5 trillion over 10 years," Loren Adler, research director at the Committee for a Responsible Federal Budget, told the Journal.
CBO released their report just days before the Supreme Court is set to rule on the legality of a core provision of the ACA: the subsidies (tax credits) provided to those who enroll in health coverage on health insurance exchanges. The case, King v. Burwell, centers on whether or not the ACA allows for those subsidies to be given to those who obtain coverage through federally-facilitated marketplacers on healthcare.gov, or just to those who purchased insurance on marketplaces built and run by states.
Over six million Americans have received subsidies under this exchange provision, and if the Supreme Court rules they were offered illegally, these Americans will have a significantly higher insurance premium.
"This report … shows why it is long past time for the GOP to abandon its effort to take health coverage away from millions of Americans," Josh Dorner, a Democratic strategist working with the law's backers, told the Journal.
On the other hand, the CBO found repealing the ACA would lead to slight economic growth; they estimated the national output would increase by 0.7% from 2021 to 2025. Since the ACA makes it so people can work less or stop working altogether without risking their health insurance (just ask presidential candidate Ted Cruz), without it, they might have more incentive to work.
This forced labor participation is a key reason Republicans are in favor of a repeal. For Democrats, the cost to the deficit isn't worth the cost to the millions of American families who've found health care security with the ACA.
Published by Medicaldaily.com