Reschedule That Weekend Surgery: Weekend Elective Surgeries Have 82% Higher Odds Of Death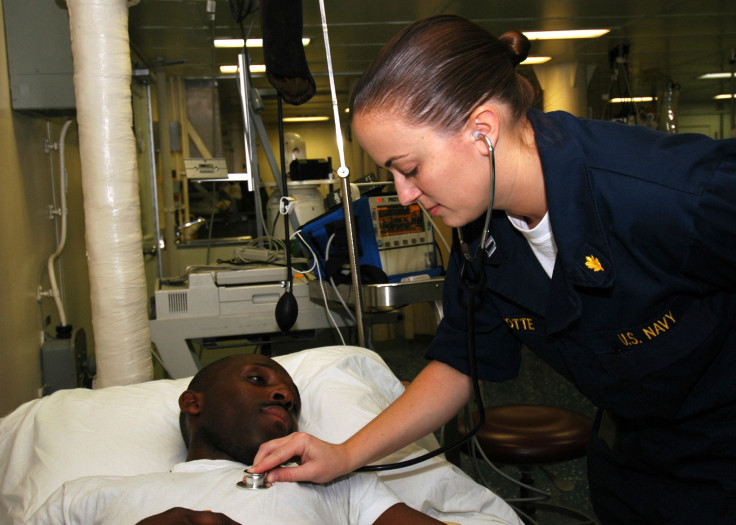 While many people think, "Thank goodness it's Friday," as the weekend nears, a new study on elective non-emergency surgeries might have patients and hospital staff alike more grateful for Mondays.
In a study of English public hospitals conducted by Dr. Paul Aylin and colleagues of the Department of Primary Care and Public Health at Imperial College London, post-operative deaths within 30 days of elective surgery occur at higher rates on weekends compared to weekdays. This phenomenon has been dubbed "the weekend effect."
Of the 4.1 million persons admitted to the hospital for elective surgery nearly 27,000 died, for an overal mortality rate of 1.6 patients in 1000. Of the 4.1 million, 4.5 percent, or 184,500 people, were admitted on the weekend. Data analysis uncovered that, compared to patients who underwent elective surgery on a Monday, patients who had elective surgery on the weekends had an 82 percent higher chance of dying within 30 days of the procedure. Those who underwent elective surgery on Friday had 44 percent higher odds of surgery-related mortality.
The study is not the first to challenge weekend surgeries, nor is the effect limited to the UK. A study with similar scope conducted within the U.S. Veterans Affairs system showed that the mortality rate increases by 17 percent when a patient is admitted to a regular hospital floor to recover after undergoing elective surgery on a Friday, as opposed to Monday through Wednesday.
Aylin and colleagues suggest that two major factors contributing to the weekend effect are poor quality of post-surgical care on the weekends as well as the types of patients admitted on weekends. Hospitals tend to be better staffed during the weekdays, leaving those working on the weekends with more responsibilities and more patients to monitor for complications. Additionally, many of the patients admitted for surgery on weekends had a higher risk for complications because they were more severely ill than those that scheduled their surgeries for the weekdays.
Authors looked at data for Friday through Sunday to illuminate the effects of undergoing elective surgeries on the weekend itself, versus simply receiving post-operatve care from a surgery which have been performed on another day of the week.
In an accompanying editorial, Drs. Kwan and Bell of Mount Sinai Hospital and the University of Toronto add that the difference between surgeons who work on weekdays versus those who work on weekends is unclear. They have established that those patients who have surgery on weekends tend to stay in the hospital longer than those who have surgery on weekdays.
The link here between post-surgical care and patient mortality is clear: death often results from the quality of the care received. Often, the most serious post-operative complications occur within 48 hours of surgery and patient mortality increases as hospital staffing is reduced. A reduction in staff may mean that substitute staff is present and the availability of services throughout a hospital is more limited.
The type of procedure creates some bias toward post-operative complications. If the procedure is more complex, more things may go wrong. The procedures studied were excisions of the stomach, lung, or colon, along with repair of abdominal aortic aneurysms and coronary artery bypass surgery. These procedures have their own risks — infection, internal bleeding, blood clots, or difficulty breathing to name a few — but these risks increase when post-surgical care is subpar, as is often the case on weekends.
Now that weekend care delivers poorer outcomes, Aylin, Kwan, and Bell argue that elective surgical procedures should only be offered on weekdays when hospitals are fully staffed and more prepared to deal with any complications.
Surgery next weekend? Researchers would urge you to reschedule.
Sources: Aylin P, Alexandrescu R, Jen MH, Mayer EK, Bottle A. Day of the week of procedure and 30 day mortality for elective surgery: retrospective analysis of hospital episode statistics. BMJ Research. 2013
Kwan JL, Bell CM. Should we rethink the scheduling of elective surgery at the weekend?. BMJ Editorials. 2013.
Published by Medicaldaily.com