Research Says That Taser Guns Do Not Cause Heart Attacks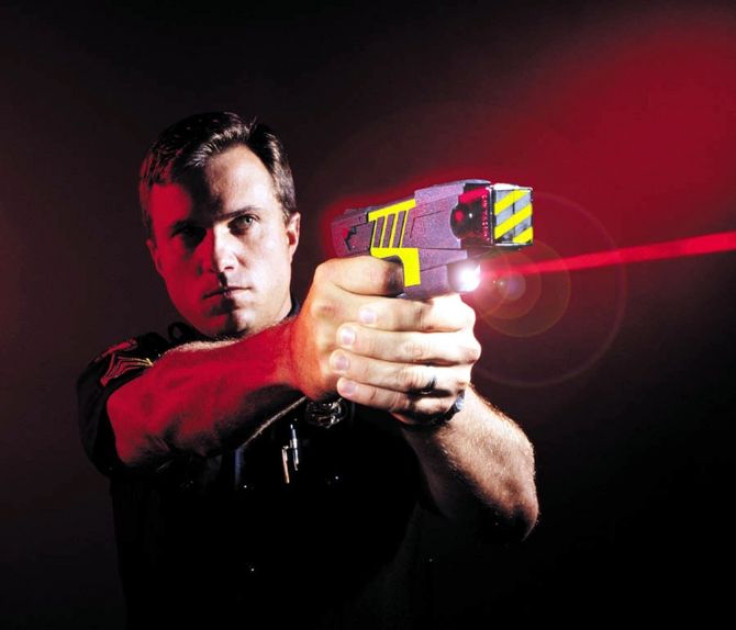 A new study conducted by researchers at the Wake Forest Medical Center has found that stun guns do not provoke cardiac complications.
Stun guns became popular for use by police departments in the United States during the mid-1990s, with the most widely used brand being the TASER gun. While proponents of the gun argue that the device is safe and cuts down on gunshot-related deaths and officer injuries, the scientific community has been divided. A wide amount of studies have been commissioned on TASER guns and potential cardiac implications.
William B. Bozeman, MD, associate professor of emergency medicine at the Wake Forest Medical Center, led a study examining the possible effects on the cardiovascular system by the stun gun. He and his team analyzed 1,201 cases of TASER uses by law enforcement officers, but found no link between the TASER gun and cardiac complications. He also found that shots directed at the chest were no more dangerous than shots directed at any other place in the body. None of the suspects studied suffered from any cardiac complications.
Regardless, it is highly doubtful that this will silence the debate. Researchers in Toronto found that a stun gun directed at the head may cause seizures in March 2009. Another 2009 study conducted by a group at the University of California-San Francisco found that employment of the stun gun has actually increased gunshot-related deaths and has provided no change in law enforcement officers' injuries. A 2011 study, also conducted by the University of California-San Francisco, said that studies commissioned by or affiliated with TASER, International, were biased, with 26 percent concluding that use of the device was "unlikely harmful" and 70 percent ruling that they were "not harmful." This was compared with unaffiliated studies, 29 percent of which declaring the device "unlikely harmful" AND 26 percent declaring it "not harmful."
Interestingly, a study that was published just last month in Circulation said the Taser gun did provoke cardiac arrest.
The results of the study were published in the Journal of Emergency Medicine.
Published by Medicaldaily.com