Researchers Recommend These 6 Foods To Reduce Risk Of Heart Attack And Stroke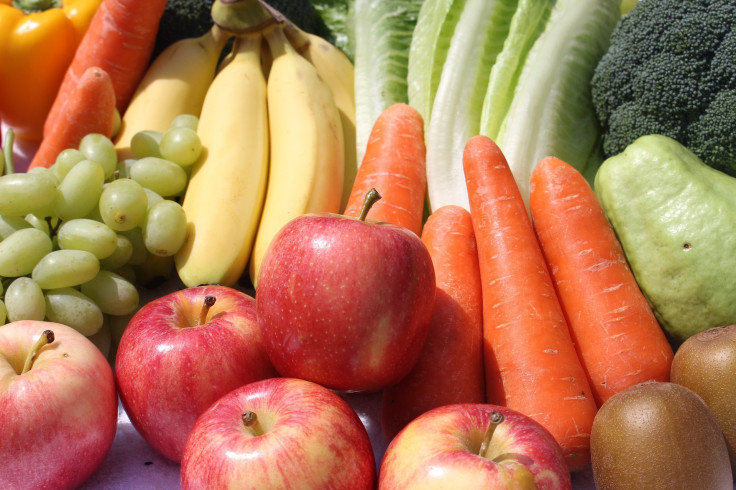 Including six key food items in the diet can reduce the risk of heart attacks and stroke, a recent study has found.
According to the latest study published in European Heart Journal, not getting enough fruits, vegetables, legumes, nuts, fish, and whole-fat dairy products in the diet raises the risk of cardiovascular diseases (CVD) in adults.
A diet that includes higher amounts of these six key food items would lower CVD and mortality risk, especially in countries with lower income where consumption of these foods is low.
The study was conducted by researchers from McMaster University and Hamilton Health Sciences at Population Research Health Institute (PHRI). The researchers used a diet score developed by PHRI's ongoing large-scale study--Prospective Urban and Rural Epidemiological (PURE), and replicated that in five independent studies across 70 countries.
The PURE healthy diet score was developed based on six foods that have a significantly lower risk of mortality. Based on these diet scores, researchers measured the health outcomes of people with and without prior CVD.
"Previous diet scores--including the EAT-Lancet Planetary Diet and the Mediterranean Diet tested the relationship of diet to CVD and death mainly in Western countries. The PURE Healthy Diet Score included a good representation of high, middle, and low-income countries," Salim Yusuf, senior author of the study, said.
Andrew Mente, the first author, explained the study was unique as the diet score used for evaluation included natural foods commonly considered healthy.
"We were unique in that focus. The other diet scores combined foods considered to be harmful—such as processed and ultra-processed foods—with foods and nutrients believed to be protective of one's health," Mente said.
Here's what you need to eat according to the PURE healthy diet score recommendation:
Fruits- two to three servings daily
Vegetables- two to three servings daily
Nuts-one serving daily
Dairy-2 servings daily
Legumes-three to four servings weekly
Fish-two to three servings weekly
The PURE healthy diet score also recommends the use of whole grains at one serving daily, and unprocessed red meat or poultry at one serving daily as substitutes. Researchers believe that using it in moderation is key to the consumption of natural food.
"Moderate amounts of fish and whole-fat dairy are associated with a lower risk of CVD and mortality. The same health outcomes can be achieved with moderate consumption of grains and meats—as long as they are unrefined whole grains and unprocessed meats," Mente added.
Published by Medicaldaily.com