Retail Health Clinics Inadequate For Kids' Care: Has Capitalism Gone Too Far?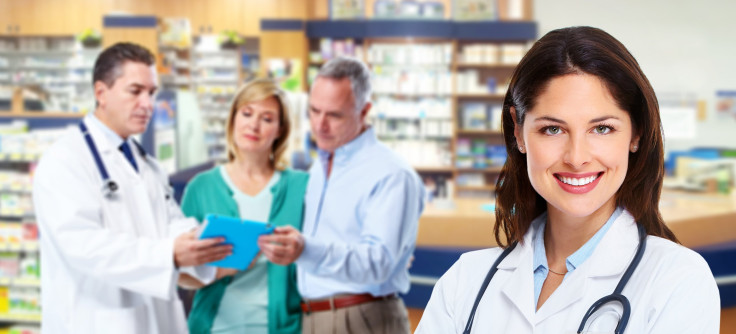 The American Academy of Pediatrics (AAP) on Monday criticized a growing reliance by American families on retail-based health care clinics found in pharmacy chains such as Walgreens, Kroger's, and CVS drug stores.
Has capitalism gone too far? Nearly as convenient as stopping for gas, retail health clinics offer parents quick options for maintenance and repair, especially synergistic for those requiring prescription medicine along with a loaf of bread and gallon of milk. Although no U.S. corporation has yet to devise a health care drive-thru, some question whether Ronald McDonald represents the best business model for delivering good pediatric health care over time. Now, the nation's largest group of pediatricians says fast-food health care may be harming human health.
"The AAP recognizes that convenience and access to care will continue to be important drivers of how health care is delivered," James Laughlin, lead author of the policy statement, said Monday. "However, the expertise of the pediatrician and the medical [provider group] should continue to be recognized as the standard for care of children."
The group also encouraged its members to keep accessible office hours in convenient locations, to essentially offer convenience along with higher-quality longitudinal care realized through the concept of the "medical home," or patient's central provider. In other words, "Who's your doctor?"
Although the group's position on retail-based health clinics has remained consistent over the years, "the number of clinics has grown and they are used much more," Laughlin said. "If these entities are going to take care of children, there should be certain standards adhered to in terms of communication back to the pediatrician or having some sort of relationship with a pediatrician locally so that a child can be referred back to their pediatrician for ongoing care."
Laughlin, who serves as head of pediatrics at IU Health in Bloomington, Ind., says the use of retail health clinics disrupts a child's continuity of care. When parents order health care in discrete transactions — supersized or not — children lose over the longer term. Yet pediatricians are also to blame for the popularization of retail health care, given that few offer after-hours services convenient to working parents, Laughlin acknowledge. Such clinics often offer the best alternative to waiting for doctor's appointments or paying for a costly visit to the emergency room.
"I think there are instances where it is reasonable to use a retail-based clinic, such as if you're traveling or if you have a time crunch and you feel like that's where you need to go to get immediate care," Laughlin said. "But make sure that the information from that visit gets transmitted back to your pediatrician because the medical home is the optimal standard of care for pediatric patients."
To date, more than 20 million customers have been served. Corporate chains operate more than 1,600 retail clinics in 39 states and the District of Columbia, according to the Convenient Care Association, a trade group representing the growing industry. Though industry members say they support the continuity of care, they emphasize that most patients visit retail clinics for the convenient treatment of minor ailments, such as cold and flu.
Published by Medicaldaily.com