Rhinoplasty Complications Reduced When Using Cartilage From Patient's Rib Cage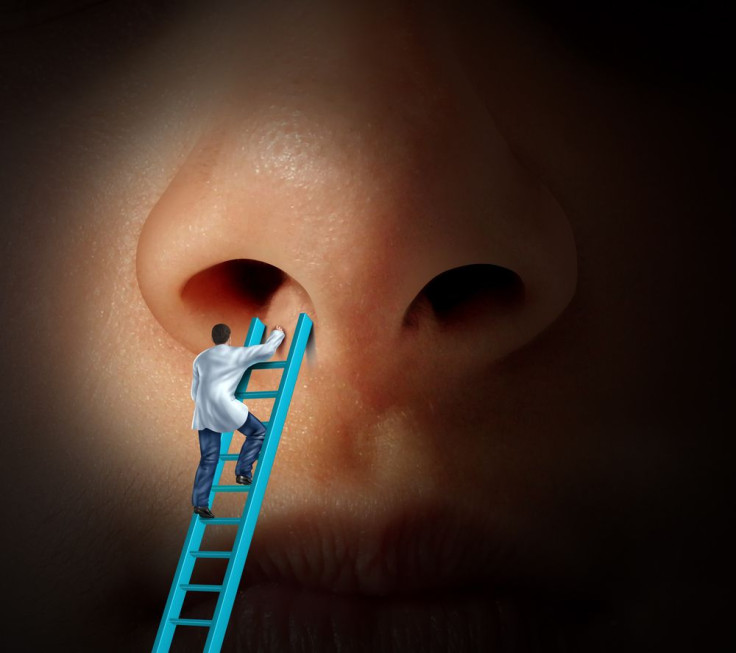 Considered one of the most sought after cosmetic surgeries in the United States, over 220,000 Americans underwent rhinoplasty in 2013 making it the second most common cosmetic procedure next to breast augmentation. In their haste to change the shape of their nose, many patients may overlook the possible risks associated with this particular facial reconstructive operation. A recent study published in JAMA Facial Plastic Surgery has revealed that using cartilage from the patient's own rib cage can lower their risk of suffering complications related to a nose job.
"The overall long-term complications associated with autologous rib cartilage use in rhinoplasty were low. Because warping and hypertrophic chest scarring had relatively high rates, surgeons should pay more attention to reduce these complications," authors of the study wrote, according to a statement. "Future analysis should include studies with larger pools of patients, clearer definitions of complications, and longer-term follow-up to obtain more reliable results."
Researchers from the National Medical Center in Seoul, South Korea gathered data for 10 studies, which included 491 patients who underwent rhinoplasty using autologous rib cartilage. Long-term complications associated with a nose job using cartilage from the patient's own rib cage were gauged using follow-ups that lasted as long as 33 months after the operation. Although autologous rib cartilage remains the most favored source of graft material for rhinoplasty, some critics associate it with a higher risk of warping, scarring, and a collapsed lung.
Patients who underwent a nose job that used cartilage from their own rib cage stood a 3.08 percent risk of warping, 0.22 percent risk of resorption, 0.56 percent risk of infection, 0.39 percent risk of displacement, 5.45 percent risk of hypertrophic chest scarring, 14.07 percent risk of revision surgery, and zero percent risk of a collapsed lung. In addition to lower rates of overall long-term complications, the research team also found that the risk for adverse side effects at the site of cartilage removal was also diminished.
According to the American Society of Plastic Surgeons, all patients considering rhinoplasty should decide if their desired benefits will achieve their cosmetic goal and if the risks and possible complications associated with the procedure are worth this goal. Plastic surgeons will often explain the risks to the patient before they are asked to sign a consent form. Some of these risks include complications from anesthesia, bleeding, infection, scarring, changes in skin sensation, a hole in the nasal septum, trouble breathing, skin discoloration, and the possibility of revision surgery.
Source: Wee J, Park M, Oh S, Jin H. Complications Associated With Autologous Rib Cartilage Use in Rhinoplasty. JAMA Facial Plastic Surgery. 2014.
Published by Medicaldaily.com