Is Rib Cage Bragging The New Social Media Beauty Trend?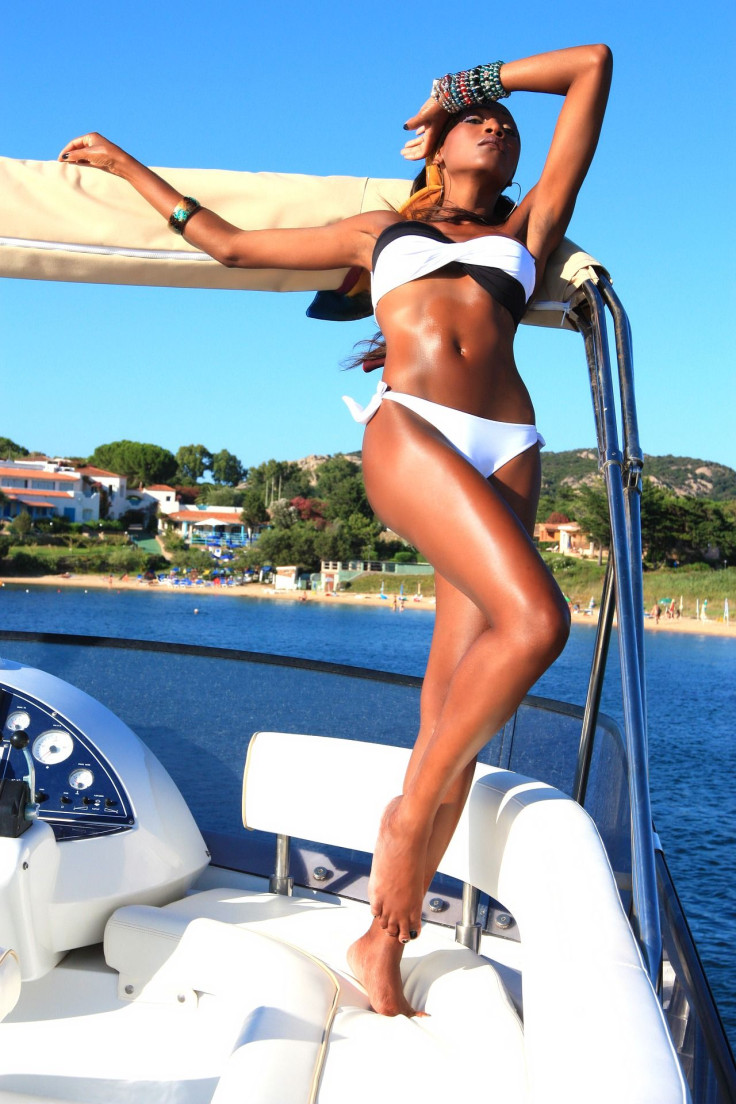 Despite the growing body positivity trend, some not-so-positive body goals still persist, and no, it's not the thigh gap, according to The Daily Mail. Instead, "rib cage bragging" as the paper dubs it, is the new craze seen on Instagram. The paper points to a variety of beautiful female celebrities flaunting their abs in bikinis, which yes, shows off their ribs.
The publication specifically names Bella Hadid. "American supermodel-of-the moment Bella is the queen of the rib cage braggers," The Daily Mail writes.
Hadid, who has modeled for Victoria's Secret, does have quite a few photos displaying her small frame.
"I need you out in Jamaica relaaaxxin..__" she captions one.
Posted seven weeks ago, there is no mention of her rib cage by her or commenters on the photo, which received 734,308 likes.
Hadid has discussed the controversy her weight has caused previously. Last year, she told People magazine, "My weight fluctuates so much. "I really didn't mean to [lose weight]. Like I want boobs. I want my ass back. But it's not my fault. My weight fluctuates and so does everybody's and I think that if people are gonna judge, that's the worst you can possibly do because everybody is different."
The article also name checks Kourtney Kardashian as another rib cage bragger, pointing to a photo the sister posted while on vacation two weeks ago.
The image received 651,360 likes and one recent comment (perhaps post article) writes, "Rib cage is sexy?"
Another offender? Kate Hudson, according to the paper, though her Instagram account is filled more with fitness and family photos than swimsuit shots.
An Instagram search for #ribcagebragging brings back 51 public posts, which is hardly a trend. However, that doesn't mean other body trends haven't popped up on Instagram.
In 2016, the bikini bridge caused plenty of talk online. E! News explains that it's the gap that can occur between the hip and bathing suit bottom when lying down. The #bikinibridge trend has 39,939 posts on Instagram, plus multiple accounts dedicated to the topic.
Not all beauty trends celebrate thin bodies. Last year, mermaid thighs, which is essentially the opposite of thigh gap, made its social media rounds. Plus size model Meagan was one proud advocate.
She captioned one photo, "Fun times with beautiful ladies!! #wihelminamodels #dorothycombsmodels #plussizemodel #plusissexy #myswimbody #curvy #ladyinred #mermaidthighs"
#Mermaidthighs has 7,546 posts on Instagram. And if you didn't think there could possibly be another online trend about thighs, you're wrong. Mic reported about the #thighbrow two years ago, which is the appearance of a skin roll at the top part of your thigh when kneeling.
Published by Medicaldaily.com