Right To Die Case: Man With Incurable, But Not Terminal, Multiple System Atrophy Seeks Right To End Life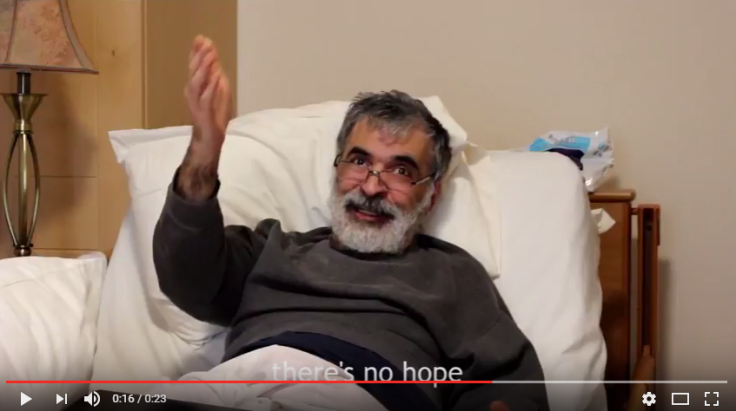 A 54-year-old man in the UK is fighting for his right to die, even though he may have years to live.
Since 2014, Omid has battled a neurological condition called multiple system atrophy (MSA), according to the BBC. It's a rare disease that has similar initial symptoms to Parkinson's disease, including slowness of movement, impaired speech, lightheadedness, and bladder control problems. Unlike Parkinson's disease, which can sometimes take nearly 20 years to progress, MSA advances quickly over the course of 5 to 10 years, the National Institute of Neurological Disorders and Stroke states.
Read: Suicide Tourism: Traveling For The Right To Die, And The Ethical And Legal Dilemmas That Come With It
In an interview with the Victoria Derbyshire show, Omid said he can't walk and can barely talk. Since assisted suicide is unlawful in the UK, Omid has brought his case to court. His lawyer hopes to seek the right to die for people who have incurable conditions that have a tremendous impact on their lives, but are still projected to live for many years.
Omid and his legal team set up a crowdfunding page to raise money to help with his dignified death. The funds are intended to be used for court fees, hiring experts, and travel costs.
"Every day is the same thing and there's no future, there's no hope," Omid says in a video posted to his CrowdJustice page.
The father of three describes the current UK law on assisted dying as "cruel and unjust."
However, others, including disability rights campaigners, don't believe assisted suicide should be legalized.
"We already have to fight to live; a right to die would be a huge and frightening burden," Baroness Campbell told the BBC. Campbell has spinal muscular atrophy and is the founder of Not Dead Yet, a grassroots disability group.
See also: Right To Die Advocates Create Cheaper Alternative To Expensive Life Ending Drug​
Right To Die: UK Mother Wins Right To End 12-Year-Old Daughter's Life In Landmark Decision​
Published by Medicaldaily.com