'Rihanna's Lipstick Gave Me Herpes': NYC Woman Claims She Contracted STD From RiRi Woo Lipstick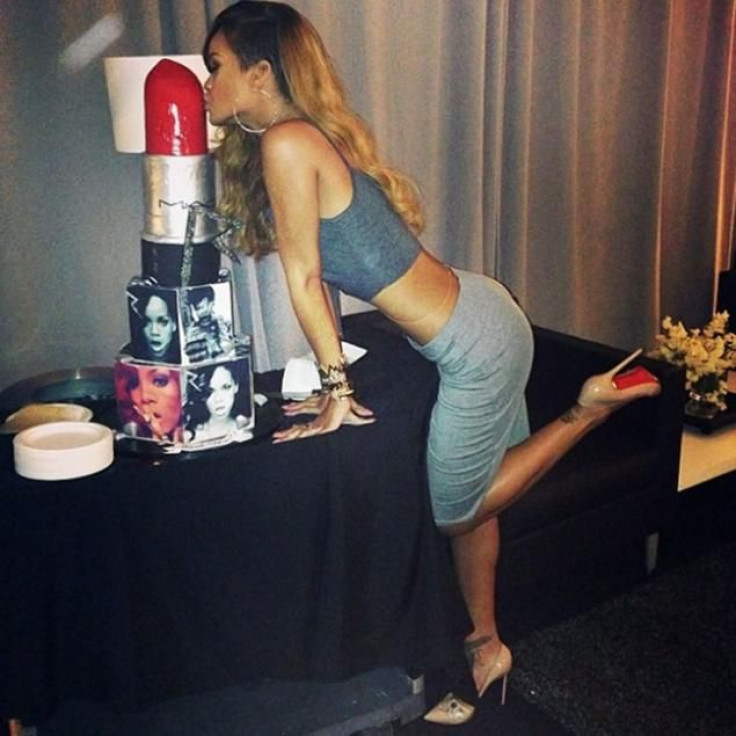 A Harlem woman is suing MAC Cosmetics claiming that she contracted a sexually transmitted disease (STD) from sampling RiRi Woo lipstick at a pop-up shop at Rihanna's concert in Brooklyn on May 7.
Starkeema Greenidge filed suit in Manhattan Supreme Court alleging that she contracted herpes when a MAC Cosmetics representative applied RiRi Woo lipstick to her lips at the singer's Barclay's Center show. Greenidge's suit claims that the 28-year-old suffered mental anguish and emotional distress as a result of contracting the STD.
Herpes is a common STD. According to the Centers for Disease Control and Prevention, about one out of six people between the ages of 14 and 49 have herpes. The disease can be contracted from having anal, vaginal, or oral sex. It can also be passed along through touching and kissing if a person does either of those things during a herpes "flare up."
Unfortunately for Greenidge, herpes is manageable and treatable, but there is still no cure. The suit claims that a MAC employee told her to spread the lipstick on her lips, without warning her that the tube had been used by other patrons. Two days later, when a cold sore developed on her lip, Greenidge went to the doctor where she was told that she had herpes.
"This is going to happen over and over again if nothing is done," Greenidge told the New York Daily News.
On Thursday, a spokesperson for MAC Cosmetics issued the following statement to The Daily Beast: "Consumer safety is a top priority at MAC Cosmetics, and we take these matters very seriously. We are closely reviewing these claims."
Published by Medicaldaily.com