Rio Olympics 2016 Motivational Quotes: Boost Your Self-Confidence Like An Athlete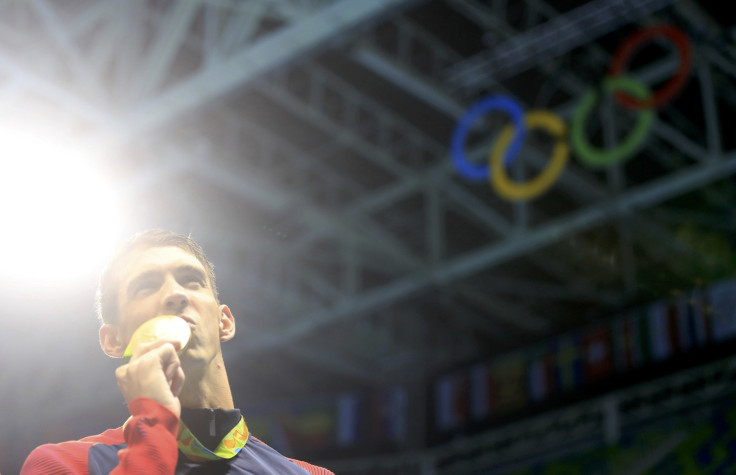 What separates an Olympic gold medalist athlete or World Champion from the rest of the world? Their motivation to commit to their dreams with unwavering fortitude unlocks their opportunity to achieve greatness. Motivation is both the foundation of effort and accomplishment.
According to sports psychologist Jim Taylor, who has worked with Olympic athletes, motivation is the key to working hard when faced with fatigue, boredom, pain, and the desire to do other things. Motivation begins and ends with direction, decision, and dedication. It helps athletes choose a starting point, form goals, dictate the amount of time and effort they will allocate to achieve those goals, and helps them prioritize the goals against great odds.
To find your inner athletic motivation, read what some of the world's greatest elite athletes have to say about going after their dreams.
12 Motivational Quotes from Great Athletes:
"Don't put a limit on anything. The more you dream, the further you get." - Michael Phelps, 20-time Olympic gold medalist

"To give anything less than your best is to sacrifice the gift." - Steve Prefontaine, Olympiad and seven-time American record holder in track and field

"Surround yourself with the dreamers, the doers, the believers and thinkers; but most of all surround yourself with those who see greatness within you even when you don't see it yourself." - Simon Biles, Olympic gold medalist and three-time World Champion gymnast

'The more difficult the victory, the greater the happiness in winning." - Pele, three-time FIFA World Cup soccer player

"The battles that count aren't the ones for gold medals. The struggles within yourself — the invisible, inevitable battles inside all of us — that's where it's at." - Jesse Owens, four-time Olympic gold medalist in track and field

"Winning is great, but if you are really going to do something in life, the secret is learning how to lose. Nobody goes undefeated all the time. If you can pick up after a crushing defeat, and go on to win again, you are going to be a champion someday." - Wilma Rudolph, three-time gold Olympic medalist in track and field

"Hard days are the best because that's when champions are made. If you push through the hard days, then you can get through anything." - Gabby Douglas, Olympic gold medalist in gymnastics

"Acknowledge all of your small victories. They will eventually add up to something great." - Kara Goucher, Olympic medalist and two-time World Champion long distance runner

"Dreams are free. Goals have a cost. Time, effort, sacrifice, and sweat. How will you pay for your goals?" - Usain Bolt, three-time Olympic gold medalist, 11-time World Champion, and the fastest person ever timed.

"There's no secret formula. I lift heavy, work hard, and aim to be the best." - Ronnie Coleman, eight-time Mr. Olympia

"Don't quit. Suffer now and live the rest of your life as a champion." - Muhammad Ali, Olympic gold medalist in boxing

"The last three or four reps is what makes the muscle grow. This area of pain divides the champion from someone else who is not a champion." - Arnold Schwarzenegger, seven-time Mr. Olympia
Published by Medicaldaily.com