Rio Olympics Weightlifter Breaks Arm: Armenia's Andranik Karapetyan Suffers Horrific Injury Lifting 429 Pounds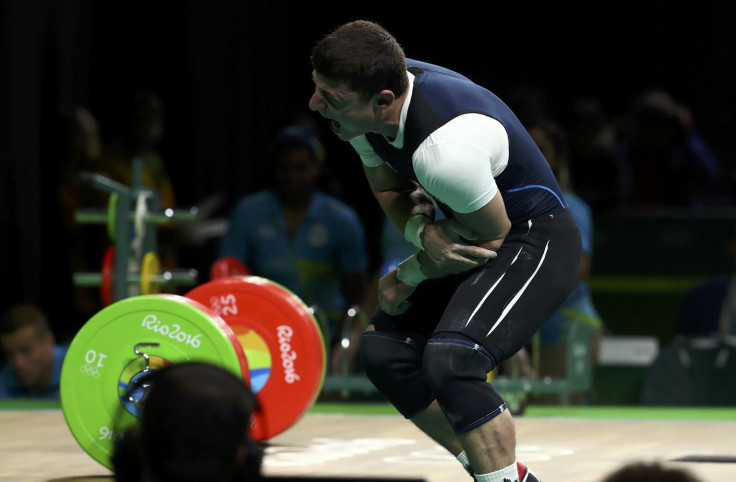 Armenian weightlifter Andranik Karapetyan broke his arm during his second attempt to lift 429 pounds at the Rio Olympics 2016 on Wednesday. The 20-year-old was one of the favorites in the men's 169 pound category and was hoping to bring home his country's first gold medal in weightlifting.
Karapetyan, the reigning European champion, screamed in pain as his left arm hyperextended during the clean and jerk of his lift. Medical teams quickly rushed to his aid on stage and he was transported to a hospital. Karapetyan, who won the gold medal at the European Championships this year, had to withdraw from the games. Kazakhstan's Nijat Rahimov proceeded to win the gold medal, China's Lu Xiaojun the silver and Egypt's Mohamed Ihab Youssef the bronze.
Karapetyan is not the only athlete who suffered a horrific injury this year at the Rio Olympics Games. French gymnast Samir Ait Said became one of the first casualties when he broke his leg while attempting to land a vault on the first day of competition.
Video footage showed the 26-year-old landing heavily on his left leg, which snapped under the immense pressure. Just days after the accident, Said was photographed walking with the aid of a frame at Vitoria Barra Hospital in Rio.
Warning: This video contains graphic content.
Published by Medicaldaily.com