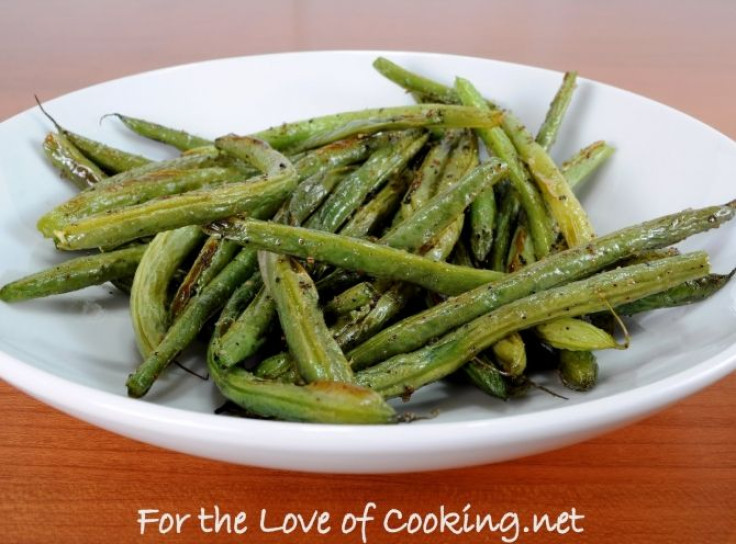 This is such a quick and easy way to prepare green beans. I love roasting vegetables because they taste so much better to me than steamed or sautéed. I simply seasoned these green beans with sea salt, freshly cracked pepper, garlic powder, and olive oil then roasted them in the oven. They paired perfectly with my pork roast and mashed potatoes and they tasted delicious. Sometimes simple food is the best food.

Roasted Green Beans:
Recipe and photos by For the Love of Cooking.net

1/2 lb of fresh green beans, ends trimmed
1-2 tsp olive oil
Sea salt and freshly cracked pepper, to taste
Garlic powder, to taste

Preheat the oven to 425 degrees. Line a baking sheet with tin foil then coat with cooking spray.

Trim the green bean end then wash well. Place the green beans on the baking sheet then drizzle them with olive oil. Season the beans with sea salt, freshly cracked pepper, and garlic powder, to taste.

Place into the oven and roast for 7-8 minutes or until crisp-tender. Serve immediately. Enjoy.