Robert Spitzer, Psychiatrist Who Helped Declassify Homosexuality As Mental Illness, Dies At 83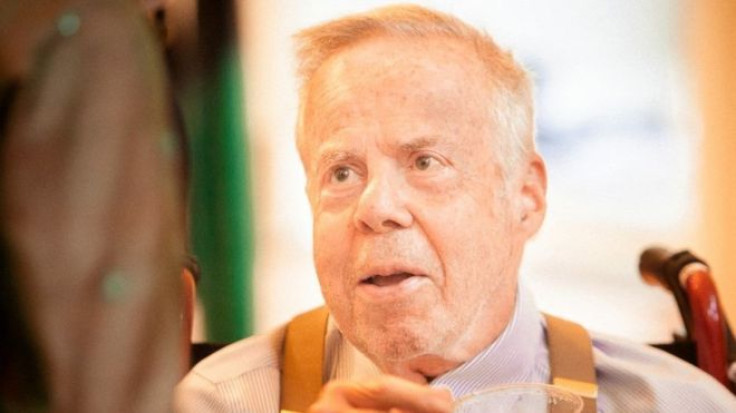 Dr. Robert L. Spitzer, a pioneering psychiatrist who helped define the mental health field through his work on the Diagnostic and Statistical Manual of Mental Disorders (DSM), is now dead at the age of 83.
As reported by The New York Times Sunday, Spitzer died from complications of heart disease on Christmas Day. He died at the assisted care facility in Seattle where he had recently relocated to with his third wife and oftentimes colleague, Dr. Janet Williams. An one-time professor of psychiatry at Columbia University, Spitzer had also been suffering from Parkinson's disease for more than a decade. In addition to Dr. Williams, he is survived by five children and four grandchildren.
Sporting a long-storied career, Spitzer's most influential accomplishments undoubtedly center around his time as the chair of the task force behind the DSM's third edition (DSM III). Published in 1980, the DSM III took after the meticulously mannered Spitzer in better categorizing the vast array of ailments that can plague the mind. His task force, which included Dr. Williams, did so by attempting to standardize the diagnostic criteria behind any one disorder. He also earlier led the charge to remove previously defined conditions that weren't actually harmful to their owner, which resulted in homosexuality being stricken off the DSM in 1973. That declassification, in part, contributed to the now-lessening stigma surrounding the LGBT community.
Spitzer's legacy is not spotless, however. In 2003, Spitzer and his colleagues published a study purporting to show that counseling could effectively convince people to abandon their homosexuality and become straight — these counseling methods are broadly defined as reparative therapy. The study was often used as propaganda by conservative activists to further support their claims of homeosexuality being a damaging influence to society, one worthy of being treated away.
Even at the time of publication, Spitzer's study was criticized for solely relying on unverified self-reports obtained through the phone from around 200 supposedly "ex-gay" patients. The years since have had a mountain of doubt dumped onto the value of reparative therapy, with critics (including the American Psychiatric Association) blasting it as unethical, harmful, and least of all, completely ineffective. Several states, such as Oregon and New Jersey, have now banned its use.
To his credit, Spitzer, who previously denied any affiliation with right-wing activists in the study's wake, eventually went on to completely denounce his findings, asking the study's publisher, the Archives of Sexual Behavior, to formally retract the study, though the request was denied. In an interview with the American Prospect in 2012, Spitzer apologized for the undue influence his study may have lent the ex-gay movement.
Despite the blemish, Spitzer's overall positive mark on the psychiatric world is still something to be marveled at. "Bob Spitzer was by far the most influential psychiatrist of his time," Dr. Allen Frances, a professor emeritus of psychiatry at Duke University and chair of the DSM IV, told The Times in an email. "He saved the field and its millions of patients from a crisis of credibility, raising its scientific standards and rescuing it from the arbitrariness of warring and unsupported opinions."
Published by Medicaldaily.com