Robespierre's 3D Makeover Hints At Rare Autoimmune Disorder: French Revolution Leader Likely Suffered Fatigue, Skin Problems [PHOTOS]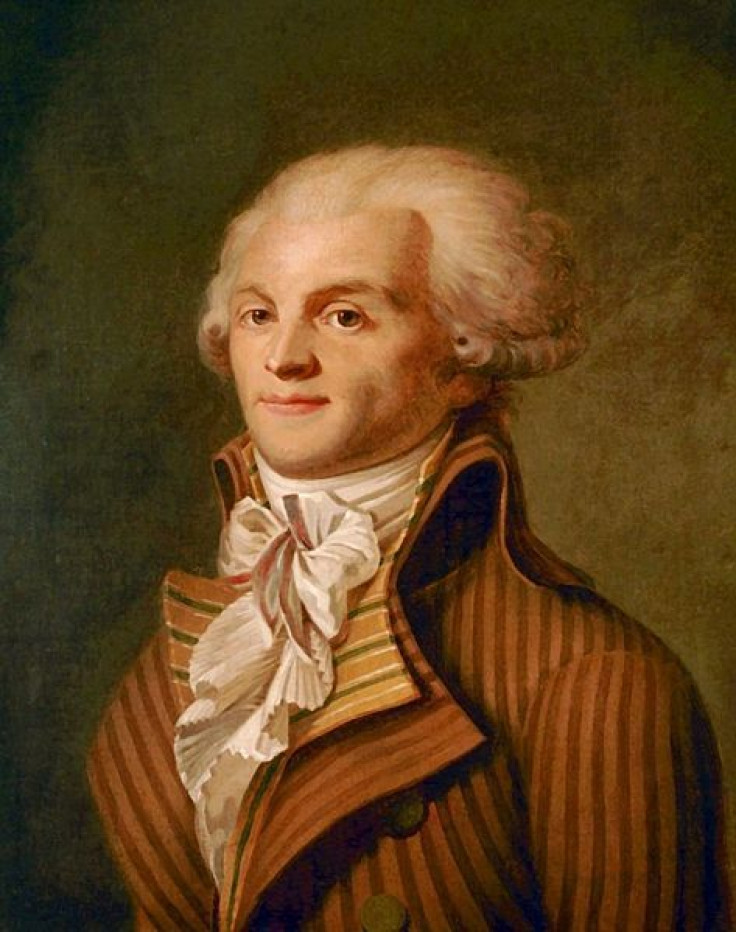 The decapitated head of the most influential figure of the French Revolution, Maximilien de Robespierre, may have provided traces the leader suffered from sarcoidosis, according to a recent study.
Researchers Philippe Charlier and Philippe Froesch have given the French revolutionary a 3D makeover using a death mask that was believed to be taken by Madame Tussaud, just moments after Robespierre was guillotined. The hand-held 3D scanner successfully mapped the scars, pockmarks, and fine details of the leader's "pale and tired" face.

In the pair's review published in the British journal Lancet, the researchers noted the death mask and descriptions of the leader's ailments lead to the conclusion he had a rare autoimmune disorder that was first recognized in 1877.
Sarcoidosis is characterized by the growth of tiny collections of inflammatory cells through various parts of the patient's body, commonly targeting the lungs, lymph nodes, eyes, and skin, says the Mayo Clinic. The exact case of this rare autoimmune disease is not known although doctors have reported some people may have a genetic predisposition to developing the disease triggered by bacteria, viruses, dust, or chemicals.
Based on Robespierre's medical records, the forensic scientists saw witness descriptions of several clinical signs of the disease. These symptoms included vision problems, nosebleeds, jaundice, tiredness, leg ulcers, facial skin disease, and eye and mouth twitching. The records revealed Robespierre's symptoms worsened between 1790 and 1794. The leader reportedly suffered a firearm wound to the jaw a day before his beheading, which was thought to contribute to his already debilitating health condition.
"We do not know which treatment was given by his personal physician Joseph Souberbielle, but fruits might have been included along with baths and bloodletting," wrote the researchers. "His disease did not play any part in his death, as judicial execution put the patient to death in a context of political crisis."
The researchers found Robespierre highly consumed oranges. Although it is not clear whether the French Revolution leader had high calcium levels, sarcoidosis patients are advised to avoid excessive amounts of calcium-rich foods such as oranges, says Cleveland Clinic.
Currently, there are several treatments but no cure available for sarcoidosis patients. For suffers who believe their organ function has been threatened by the disease, anti-inflammatory drugs are usually prescribed. Corticosteroids are usually the first-line treatment for the disease and can be easily applied to the affected area via cream or with an inhaler for the patient's lungs. In severe cases, organ transplants are considered if sarcoidosis has harshly damaged the lungs or liver.
Charlier and Froesch also explained other possibilities for some of Robespierre's symptoms like tuberculosis or leprosy, however, these conditions do not adequately fit with his symptoms or the progression of his condition, according to HealthDay.
Through the forensic scientists' 3D makeover and examination of the famous figure, doctors may reach an improvement of understanding sarcoidosis.
The American Lung Association reports there are less than 1 to 40 cases per 100,000 population of sarcoidosis in the U.S. The disease affects people of all ages but is most prevalent in adults from 20 to 40 years of age, and especially in women over the age of 50.
To learn more about sarcoidosis, click here.
Published by Medicaldaily.com