World's First Robot-Run Farm Is Set To Open In Japan In 2017, Growing Lettuce Healthier, Faster, And Cheaper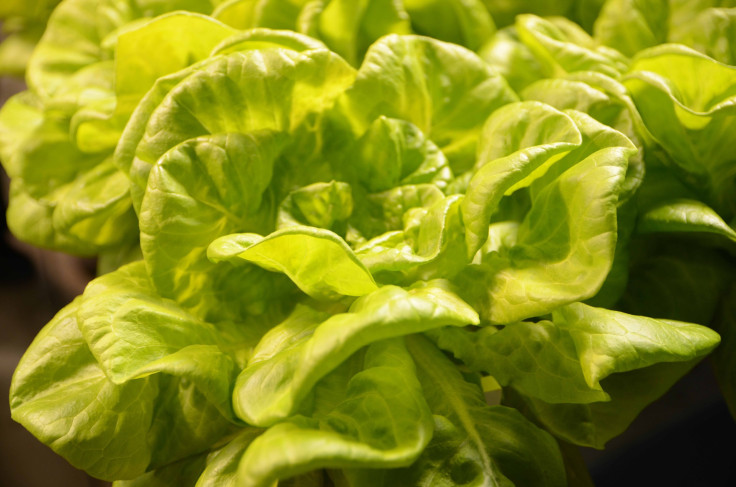 Robotic farms may be the future of crop production, and Japan is on its way to launching the first of its kind. Spread, a vegetable producer based in Kyoto, promises that pesticide-free lettuce will pack more nutrients, cost less to produce than current conventional farming techniques, and will increase output incomparably faster.
"Seed planting will still be done by people, but the rest of the process, including harvesting, will be done by industrial robots," company official Koji Morisada told AFP. Morisada added that the robot labor would cut personnel costs by roughly half and reduce energy expenses down by nearly one third thanks to the LED lighting they plan on implementing.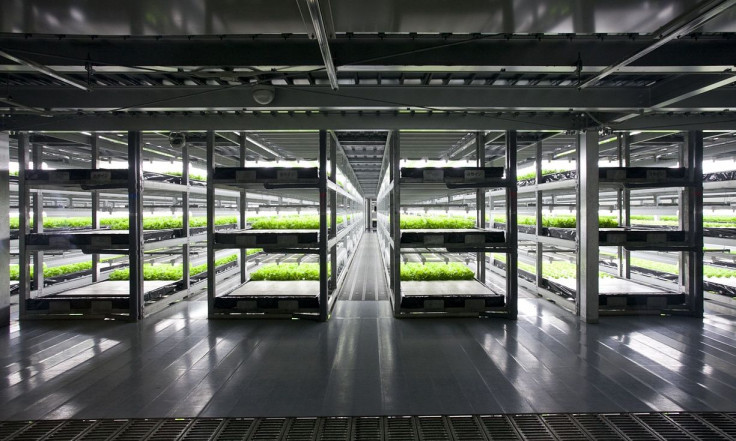 In 2012, the Japanese-based firm announced they would be the first company in the world to launch a fully automated farm with robots in charge of nearly every step in the process. But now the promise has finally come to fruition — the company's begun growing the lettuce plants operated by robots that resemble human arms. The "indoor grow house" will begin operation by mid-2017, with the plan to produce 30,000 heads of lettuce a day. Their goal is to increase production to half a million heads a day within five years of opening.
This futuristic lettuce plant is an advanced type of hydroponic indoor vegetable growing operation, which allows the farming process to move indoors where the sun never shines. Sunless farming relies on darkened rooms illuminated by blue and red LED lights.
These smart farms are climate-controlled farming units that allow growers to profit indoors, a system that was created out of tragedy. The Shigeharu Shimamura farming company opened in 2004 after a nuclear disaster led to food shortages. An abandoned factory was transformed into the world's biggest indoor farm with 25,000 square feet, currently producing up to 10,000 heads of lettuce a day—100 times more per square foot than current farming methods. The plants grew twice as fast using 40 percent less power, 80 percent less food waste, and 99 percent less water usage than outdoor farm fields.
The robot-run farm is predicted to outdo Shimamura's indoor farms using less space with increased production. The automated innovation will increase the company's lettuce production from 21,000 heads a day to 50,000. The farm measured about 4,400 square meters with floor-to-ceiling shelves for the produce to grow from. The entirely automated agricultural system is an effort to compensate for labor shortages elsewhere in the country's economy. The company plans to build more robotic plant farms throughout Japan, with the long-term goal of tapping into overseas markets.
Published by Medicaldaily.com