Robot Firefighters Design 3D Infrared Maps of Burning Buildings [VIDEO]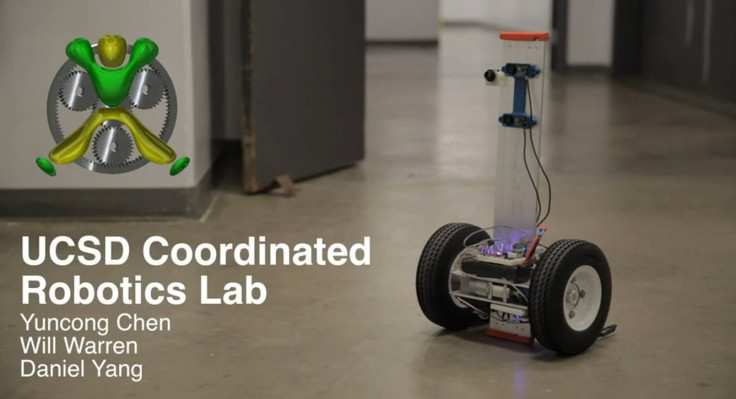 Firefighters are trained extensively to decide when and how to risk their lives by rushing into burning buildings, but much is still left to chance when they attempt to rescue people trapped inside.
A new Segway-like robot scout designed by robotics engineers at the University of California, San Diego, helps fill the knowledge gap for firefighters assessing emergencies, with sophisticated image processing software that creates mash-ups of thermal data from an infrared camera with 3D scenes assembled from a pair of stereo color cameras.
While other firefighting robot prototypes lend helping hands are highly mobile and actually extinguishing fires, this design is equipped to provide and augment all the sensory data that allow first responders to minimize risk to themselves and to people trapped inside burning buildings.
The mobile firefighter robots are outfitted with sensors that collect information like temperature, gas content, and structural integrity as they motor through the interior structure, all mapped to a three-dimensional augmented-reality map that they simultaneously send back to first responders.
That allows human firefighters to make informed decisions about hotspots to avoid, and figure out where people inside are more likely to be trapped.
"Firefighters arriving at the scene of a fire have 1000 things to do," said UC San Diego mechanical engineer Thomas Bewley in a news release.
"To be useful, the robotic scouts need to work like well-trained hunting dogs, dispatching quickly and working together to achieve complex goals while making all necessary low-level decisions themselves along the way to get the job done."
If multiple robots are used, the software allows them to rapidly work in tandem to create a reliable augmented map of the interior.
"These robot scouts will be small, inexpensive, agile, and autonomous," said Bewley. A mobile center leg even allows them to stand up automatically if they are knocked down, and climb over obstacles like stairs.
Other tweaks include an "electronic nose" that can detect volatile organic compounds, such as those released in smoke from burning materials, and software that automatically corrects for visual distortions created by smoke and other obstructions.
Ultimately, the researchers hope their robot scouts will be available to firefighters responding to both residential and commercial fires, as well as search and rescue teams and environmental monitors.
The prototype will be presented at the International Conference on Robotics and Automation in Hong Kong in early June 2014.
Published by Medicaldaily.com