Roger Ebert Taking 'Leave Of Presence' As Cancer Returns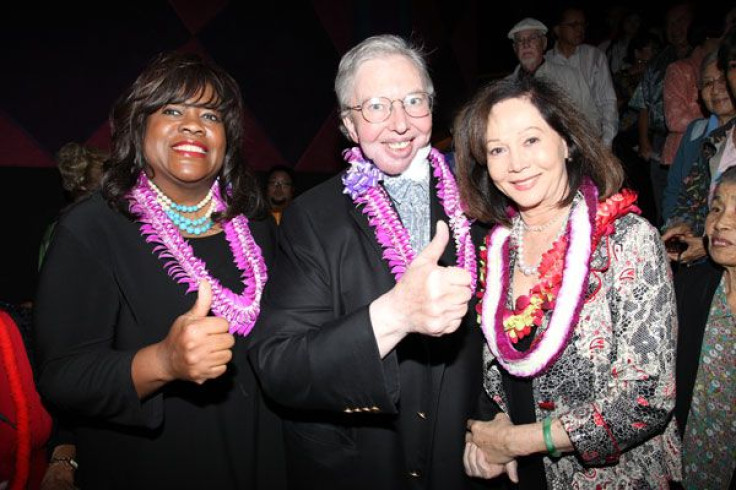 The famed film critic Roger Ebert announced that his cancer has returned and will be taking a "leave of presence" from his responsibilities at Chicago Sun-Times.
"Last year, I wrote the most of my career, including 306 movie reviews, a blog post or two a week, and assorted other articles. I must slow down now, which is why I'm taking what I like to call 'a leave of presence,'" Ebert said in his online journal.
The 70-year-old found it difficult to walk after suffering a fracture, which was discovered to be a cancer. He's undergoing radiation treatment that would be taking his time away from reviewing films.
Forty six years ago on this day, Ebert became a film critic at the Sun-Times and has since gained a following of readers and viewers for his co-hosting appearance in the TV series, "At the Movies" with Gene Siskel.
But in 2002 he was diagnosed with papillary thyroid cancer, which resulted in abnormal growths in the salivary glands. Ebert had to undergo severe reconstructive surgery, which ultimately left him without a lower jaw and unable to eat or speak.
While his leave of absence stalls his career in movie reviewing, Ebert is not taking a step back from pursuing a number of other projects -- for example, he is beginning a Kickstarter campaign to revamp his classic film-review TV series. He's also hinting at writing about his health challenges.
"It really stinks that the cancer has returned and that I have spent too many days in the hospital," he said. "So on bad days I may write about the vulnerability that accompanies illness. On good days, I may wax ecstatic about a movie so good it transports me beyond illness."
Ebert's contributions to the movie market are endless. He won the Pulitzer Prize for Criticism in 1975, which made him the first among film critics to win the prestigious award.
Since he suffered from the cancer that took away his voice, he's dedicated his life to online writing and blogging. He intends to brand his future projects under his own name and operate his website Rogerebert.com with his wife, Chaz, and Josh Golden from The Table XI Blog.
Published by Medicaldaily.com