Role Models: Kids Are 6 Times More Likely To Smoke If Older Siblings Or Parents Smoke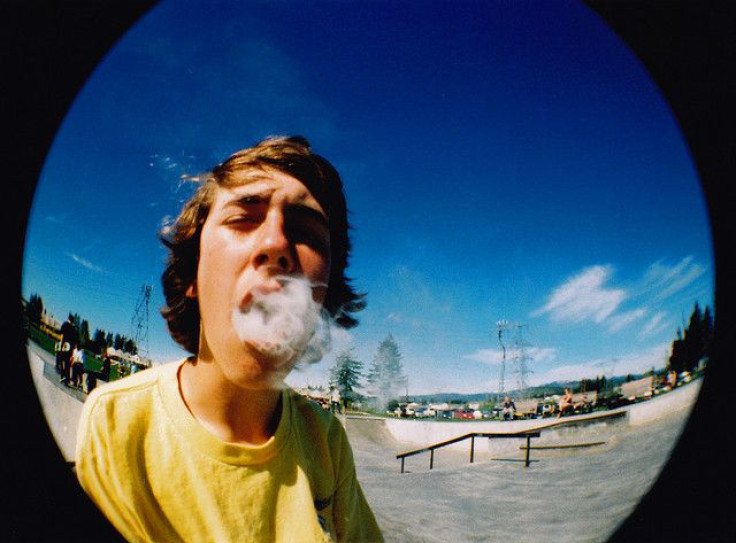 Although it is long-standing assumption that parents' smoking habits influence their kids, few investigations that match the detail of a 23-year-long study published today in the journal Pediatrics. By following teens as they grew up into adults and had children of their own, the researchers at Purdue University uncovered that some smokers were more likely to have kids who smoke too.
The scientists examined data from the multigenerational Youth Developmental Study, which began by administering health surveys to over 1,000 Minnesota ninth graders back in 1988. This was followed by 19 follow-up assessments that were conducted over the next 23 years.
In 2009, the study began giving out similar surveys to children of the original group, which has allowed researchers to examine how the health choices of one generation affected the next. In this case, the team asked if any of their kids had smoked at least one cigarette within the last year.
Overall smokers were 6 times as likely to have kids who smoked, which paralleled prior research, but this study isolated a small exceptions to the rule.
The researchers found that smoking intensity played a big role, with parents who were light smokers being less likely to have smoking children, albeit by only three to six percentage points.
"Although smoking as a teenager does not predetermine that one's adolescent children will smoke, our longitudinal trajectories reveal that parental smoking at any age (even before the child is born) increases the chances that their children will smoke," write the authors.
Another facet of this study examined the influence brothers and sisters. Teens were 15 times more likely to smoke if their older sibling was a smoker.
Intervention strategies that aim to reduce the cigarette consumption of parents' or older sibilings may have the added benefit of curbing adolescent smoking, which remains a major concern in the U.S. It is estimated that one in eight 10th graders has had a cigarette over the last month.
Source: Vuolo M, Staff J. Parent and Child Cigarette Use: A Longitudinal, Multigenerational Study. Pediatrics. 2013.
Published by Medicaldaily.com