Like A Rolling Stone: Bob Dylan Song Lyrics Found In Biomedical Literature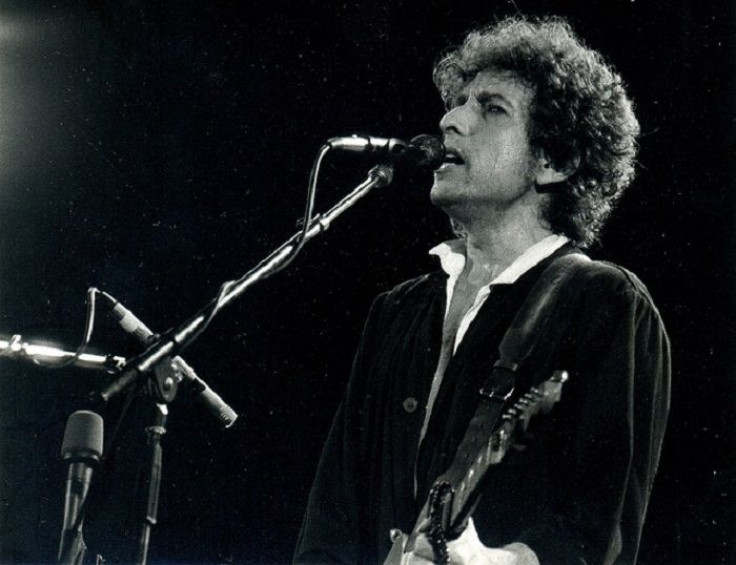 Singer-songwriter Bob Dylan is without a doubt one of the most important and influential figures in pop music history. Due to his immortalized status as a pillar of artistry, it's no surprise that his influence has stretched beyond the bounds of the musical world to Freewheelin' doctors and scientists.
A study published in The BMJ revealed many medical scientists are far enough under the Jokerman's spell to stealthily incorporate his lyrics and song titles into their biomedical literature. Swedish researchers from the Karolinska Institutet in Stockholm embarked on this study after it emerged last year that another group of scientists from the same institution consistently worked lyrics of Dylan into their papers as part of a long-running bet. One of the winning titles that came out of that arrangement was a review published in Nature Medicine: "Nitric oxide and inflammation: The answer is blowing in the wind."
"I thought, 'These Swedish guys, they can't be unique,'" librarian Carl Gornitzki said, according to The Washington Post. "It was just a curiosity."
Gornitzi and his colleagues conducted a search of all his songs and album titles and looked for truncated versions of a selection of Dylan's most popular songs in an effort to find modified versions of the song titles the headlines of published research papers, such as "Knockin' on pollen's door: live cell imaging of early polarization events in germinating Arabidopsis pollen," which referenced Dylan's 1973 hit song, "Knockin' On Heaven's Door."
The researchers classified 213 of the 727 references they found as "unequivocally citing" the Tambourine Man.
They found that the two most cited Dylan songs are "The Times They Are A-Changin,'" which was referenced in 135 articles, and "Blowin' In The Wind," which was mentioned in 36 research papers. "All Along The Watchtower" and "Like A Rolling Stone" were also medical scientists' go-to songs for headline titles.
The earliest reference they found appeared in 1970 — eight years after Dylan released his debut album — in the Journal of Practical Nursing, with the title "The Times They Are A-Changin.'" They only found a handful of Dylan references during his heyday in the first half of the 1970s. They found few articles citing the Thin Man between 1975 and 1990. However, the number of articles citing Dylan increased exponentially since 1990, possibly due to the September release of Under The Red Sky, Dylan's 27th studio album, that year.
Recent evidence suggests the feeling is mutual for Dylan. Researchers found lyrics that reveal the singer-songwriter also has a great deal of admiration and respect for the medical profession. In the song "Don't Fall Apart On Me Tonight," Dylan sings: "I wish I'd have been a doctor / Maybe I'd have saved some life that had been lost / Maybe I'd have done some good in the world / 'Stead of burning every bridge I crossed."
However, researchers are still unsure why Dylan's song catalogue appeals to medical scientists.
"I guess they are like the rest of humanity: Some listen to Dylan; some don't," Gornitzki said, according to LiveScience.
Source: Gornitzki C, Larsson A, Fadeel B. Freewheelin' Scientists: Citing Bob Dylan in the Biomedical Literature. The BMJ. 2015.
Published by Medicaldaily.com