Does Rosemary Really Boost Brain Health?
Rosemary is an evergreen herb known for its pleasant fragrant leaves. The herb originated in the Mediterranean region and belongs to the mint family of plants that also includes oregano and basil.
Rosemary has both culinary and medicinal purposes due to its antibacterial and antioxidant properties, according to Medical News Today. Rosemary is even considered by the European Union as a preservative for its high antioxidant content. If history is anything to go by, among rosemary's various health benefits is its capacity to positively alter brain health. In ancient Greece, students ate rosemary to perform better on exams.
Multiple researchers have said that the carnosic acid present in the herb protects the brain from damage caused by free radicals. This is because oxidative stress is countered by the antioxidants in rosemary, therefore preventing neurodegenerative diseases. Either drinking rosemary water or inhaling rosemary essential oil enhances cognitive function, according to a recent article by Joseph Mercola.
A study led by Andrew Pengelly, PhD from the Herbal Medicine Department of Tai Sophia Institute in Maryland, examined the impact of dried rosemary leaf powder on improving cognitive performance. For the study, exactly 28 nonsmokers with stable health and at a mean age of 75 years old were given various doses of rosemary powder and then subjected to computerized tests to check their cognitive performance levels.
The participants were tested five times after receiving different dosages at random. The five identical tests were given within an hour of consumption, two and a half hours later, four hours later and six hours later. Each of them were also tested before the first dosage was administered "to establish baseline performance for that day."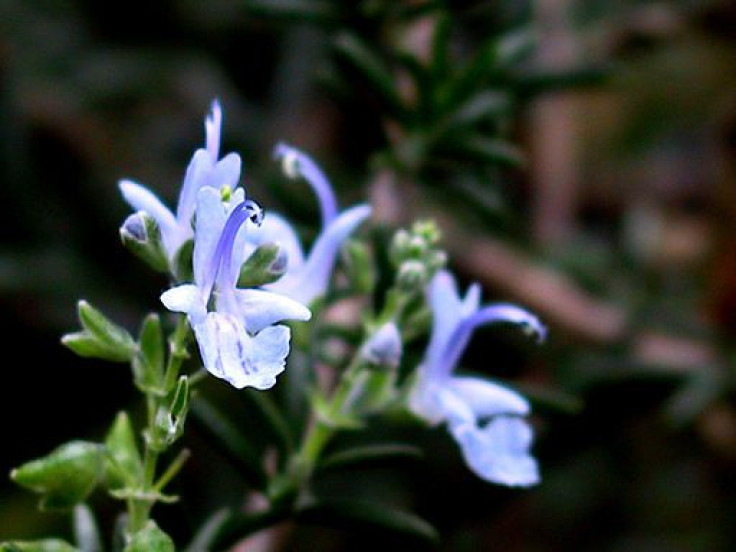 When the results were analyzed, the researchers found that the lowest dosage improved speed of memory more than the highest dose, which had the opposite effect. This indicated that small amounts consumed through food is the best way to derive the benefit, according to the study, which was published in the Journal of Medicinal Food in January 2012.
"There was a biphasic dose-dependent effect in measures of speed of memory: the lowest dose (750 mg) of rosemary had a statistically significant beneficial effect compared with placebo (P= .01), whereas the highest dose (6,000 mg) had a significant impairing effect (P< .01)," the researchers stated in the paper.
In another study published in the journal Therapeutic Advances in Psychopharmacology in 2012, researchers at the Brain, Performance and Nutrition Research Center, Department of Psychology, School of Life Sciences, Northumbria University, U.K., examined how mood and cognitive performance changed after inhaling the aroma of rosemary in office cubicles.
Plasma levels of 1,8-cineole, a volatile organic compound comprising 35 to 45 percent of rosemary oil's volume, were checked before and after cognitive tests were administered. While mood did not change significantly with high blood concentration of 1,8-cineole, both speed and outcome on the cognitive tests visibly improved.
"Here we show for the first time that performance on cognitive tasks is significantly related to concentration of absorbed 1,8-cineole following exposure to rosemary aroma, with improved performance at higher concentrations," the researchers said in their study.
Published by Medicaldaily.com