Royal Caribbean Cruise Ship's 600+ Cases Of Diarrhea, Vomiting Bring In CDC Investigators To End Worst Vacation Ever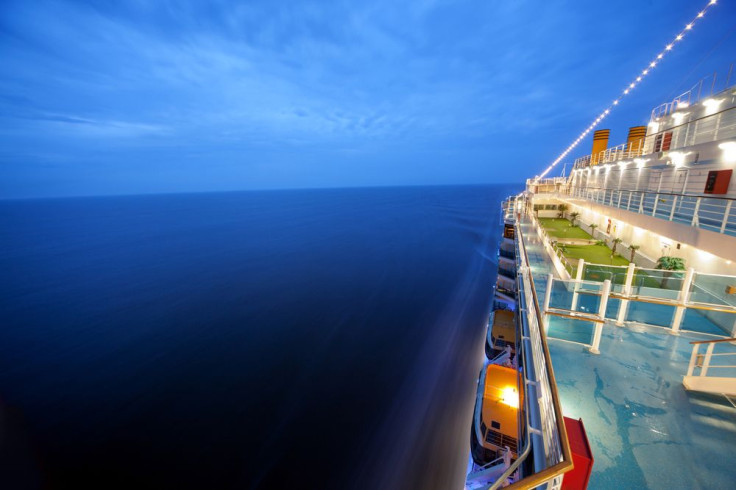 Royal Caribbean International said on Monday that more than 600 passengers and crew members have fallen ill with symptoms like diarrhea and vomiting aboard one of its cruise ships, doubling initial victim reports from the outbreak that is currently under investigation by the Centers for Disease Control and Prevention (CDC).
Royal Caribbean International's Explorer of the Seas, originating in Cape Liberty, N.J., with an itinerary weaving through the West Indies, had its journey cut short last week after scores of crew members and hundreds of passengers fell victims of what CDC officials believe is a norovirus outbreak — an infection characterized by nausea, diarrhea, vomiting, and stomach pain. The outbreak, which involves nearly ten percent of the cruise ship's 3,050 passengers, has prompted the cruise line to reroute the vessel, skipping its final port calls in order to return sick passengers home early.
"New reports of illness have decreased day-over-day, and many guests are again up and about. Nevertheless, the disruptions caused by the early wave of illness means that we were unable to deliver the vacation our guests were expecting," the cruise line said in a statement. "After consultation between our medical team and representatives of the U.S. Centers for Disease Control and Prevention, we think the right thing to do is to bring our guests home early, and use the extra time to sanitize the ship even more thoroughly."
Speaking to The Associated Press, Janet Diaz, a spokesperson for the cruise line, said that CDC investigators boarded the 15-deck behemoth on Sunday when it made a port call in St. Thomas, the main island of the U.S. Virgin Islands. The ship, she said, would be sailing straight to its final destination of San Juan, Puerto Rico, bypassing a scheduled stop at a beach destination in Northern Haiti owned by the cruise line. "This was a difficult decision to make; however, we feel it is best to make this itinerary modification to help prevent any more guests from becoming ill," she told reporters.
According to the CDC, the norovirus is a highly contagious infection that can spread via pretty much all vectors — touching a contaminated surface, ingestion of contaminated food or water, and contact with an infected person. With about 20 million recorded annual cases, it is the most common cause of foodborne disease outbreaks in the U.S. Treatment is generally consistent with that of other types of food poisoning.
At last check, sickened passengers were reportedly responding well to over-the-counter medication administered onboard. Crew members had also stepped up its sanitation and disease control measures, using cleaning products known to kill the suspected pathogen. Although individual passenger tweets indicated a momentary quarantine effort during the weekend, official reports did not clarify whether this was still the case as of Monday.
Published by Medicaldaily.com