Run DMC's Rev Run And Wife Justine Spread Diabetes Awareness To Encourage Early Testing; 7 Risk Factor Check List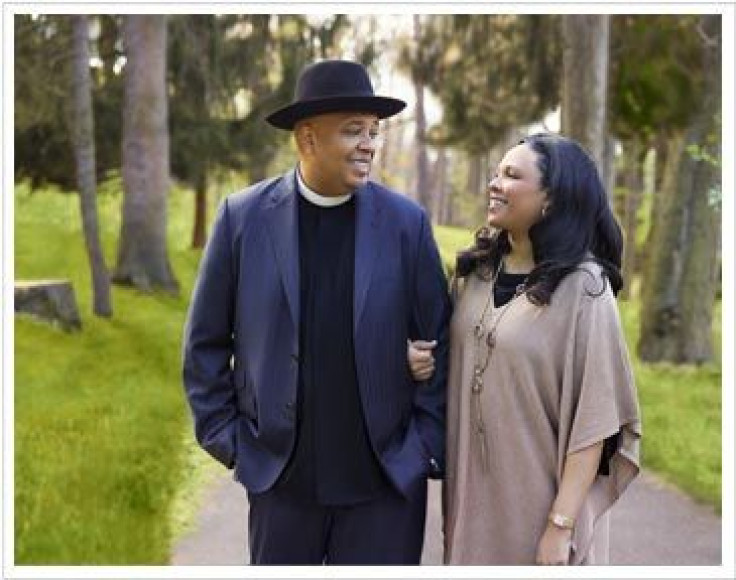 Diabetes rates have been on the rise for decades, so this Diabetes Awareness Month Run DMC's Rev Run and his wife Justine Simmons decided to make it their mission to educate and encourage screening. Today, 29.1 million people in the U.S. have diabetes, yet an estimated 8.1 million are living undiagnosed and unaware of the health threats they face, according to the Centers for Disease Control and Prevention.
"I realized it was my calling—to make health and diabetes awareness a priority in our lives so we can achieve a better quality life," Rev Run told Medical Daily. "November 14 is World Diabetes Day and so is my birthday. Screening is so important. I tell people in my church and community, it's okay if they're afraid. They can bring their fears with them to the doctors. Just get screened."
Rev and Justine realized they were at risk after Rev's manager found out his own father's condition put him at greater risk. Once Rev found out his weight, family history, and race threatened his long-term health, he made it his mission to encourage others to go in for screening despite their fears.
"You can't heal something if you don't know, which is why when the opportunity arose to help spread awareness we took it," Rev said. "We realized we needed to live healthier and Justine started by changing the refrigerator—more vegetables. My son Diggy is all grown and muscular so he's health conscious. We're doing this together as a family."
The couple partnered up with Novo Nordisk's AskScreenKnow.com campaign, in order to provide a preliminary screening tool for people to check their health at home. Along with the "type 2 diabetes risk factor assessment test," users can also check out Justine's favorite healthy recipes, which include crispy baked chicken, skillet pork chops with herbs, fiery cajun shrimp, and more. Justine set out to provide an easy, healthy, and flavorful list of options to make the transition into a healthy and high quality of life smoother.
7 Risk Factors for Type 2 Diabetes:
45 years or older.
Lacking physical activity.
Being overweight.
Having high blood pressure.
Having a family history of diabetes.
Being a member of a certain ethnic group (Non-Hispanic Blacks, Hispanic/Latino Americans, Asian Americans and Pacific Islanders, American Indians, ad Alaska Natives).
Having had diabetes during a pregnancy, or giving birth to a baby who weighed more than 9 pounds.
Diabetes risk is nearly doubled for African Americans, and knowing both Rev and Justine's fathers had diabetes, their risk rose higher than most. It's unclear exactly why certain races are at a greater risk of susceptibility, but having a parent or sibling with diabetes puts you in harms way regardless of race.
Weight also plays a large role in diabetes risk. There are two different types of fat in the body—white and brown. The more white fat tissue you have, the more resistant your cells become to insulin. Brown fat is the energy burning storage unit in the body, while white fat secretes estrogen, adrenaline, cortisol, hunger hormones, and insulin. When you exercise, brown fat converts the white fat to healthy brown fat, which lowers insulin resistance along with diabetes risk.
Food plays a large role in the lives of diabetics and those who are at risk. With holidays fast approaching Justine and her family prepare for their second healthy Thanksgiving.
"I've incorporated a lot of vegetable dishes and now everyone has their favorites," Justine told Medical Daily. "Our table is becoming healthier and by teaching our kids healthy eating, they can start their kids on earlier like I wish I could have. Growing up in a house with a diabetic father we ate whatever we wanted with seconds and sometimes thirds. But my family's future generations can have a healthier start now that we're starting."
Published by Medicaldaily.com