Rural Living Is Bad For Your Mental Health: Can Technology And Telemedicine Change That?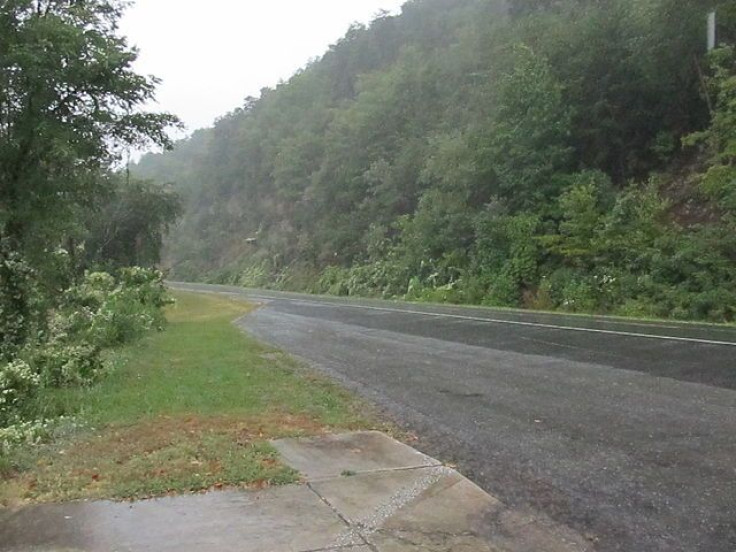 The most recent data from the Centers for Disease Control and Prevention finds high rates of mental illness throughout the U.S., but rates are generally higher in the Southeastern and more rural states (for example, nearly 14 percent of the populations in both Mississippi and West Virginia suffer from depression). A number of recent studies have focused on mental health care in rural communities with results that suggest those who live beyond the urban reach experience greater difficulty in accessing treatment. Though the news is bleak, there is a possibility of sunshine, and it arrives by way of technology.
Expense and Stigma
Noting first that Medicaid is the largest payer of mental health care in the U.S., a team of researchers from Emory University and the University of California, San Francisco, examined the availability of outpatient mental health facilities that accept Medicaid across U.S. counties. (Medicaid is a government program that covers upward of 40 million people and provides free or low-cost health insurance coverage, primarily to those with low incomes.) Using both the 2008 National Survey of Mental Health Treatment Facilities and the Area Resource File, the researchers collected and cross-referenced the relevant data and came to a disturbing conclusion: More than one-third of U.S. counties do not have a single outpatient mental health facility that accepts Medicaid. Next, the researchers looked more closely at the communities in order to understand which ones were more likely to lack this necessary infrastructure. Here, they found that communities with a larger percentage of residents living in a rural area were less likely to have facilities willing to accept Medicaid payment for mental health services. The researchers concluded that, despite the current expansion of Medicaid services under the Affordable Care Act, rural communities may continue to inadequately provide treatment to those in need of mental health services.
Another recent study focused specifically on low-income rural women by examining the ways in which primary care physicians diagnosed or provided care for such women with mood and anxiety disorders. After interviewing 19 primary care physicians who serve rural communities in central Pennsylvania, the researchers determined that, compared to their urban counterparts, rural women are less likely to receive sufficient mental health care. For instance, only about one-third of the doctors interviewed for the study reported that they routinely screened for depression. Worse, most of the physicians said many of their patients were under-insured or did not have any mental health coverage. Along with limited access to services, stigma also factored into the situation.
"Rural women may not want to be seen walking into the office of a mental health care provider due to fear of judgment by family and friends," wrote the researchers, led by Jennifer S. McCall-Hosenfeld, assistant professor of medicine and public health sciences at Penn State College of Medicine, in a press release. Although the evidence appears bleak, hope of better mental health care does exist for those who live in rural communities and it may soon arrive in the form of technology.
eServices
An article published this month in Military Medicine discusses the possibility of providing video-based care for veterans suffering from post-traumatic stress disorder (PTSD). Noting the gap between need and receipt of care, a team of researchers, including scientists from Northeastern University, developed a "service location systems engineering model based on 2010 to 2020 projected care needs for veterans across New England to help determine where to best locate and use in-person and video-based care." Based on their model, the researchers find that some rural areas might be better served by video-based care as opposed to in-person care. Granted, this study simply demonstrates the feasibility of providing PTSD services via teleconference in New England, yet elsewhere such health services have not only been implemented but they continue to grow in use and availability.
Military psychologist Dr. Ray Folen, for instance, works at Tripler Army Medical Center in Honolulu, yet he has been providing treatment to patients residing on far-flung bases for years via teleconfence. Notably, his practice is far from unusual. For almost 20 years, the Department of Veterans Affairs as well as other government organizations have been serving patients who live in rural areas in a similar manner. One such example is Arkansas, which first implemented a telemedicine system in 2003 as a support mechanism for high-risk pregnancy consultations. Since then, the system has evolved to deliver a range of services within various medical specialties, including mental health.
In many cases, no substitute exists for in-person medical services and treatment, but certainly there are some ways in which technology may supplement if not entirely replace direct care. For instance, the Dutch have implemented a TelePsy system to help identify mental health disorders. Referred by their general practitioner, patients complete an online diagnostic and statistical screening questionnaire and then the system "recognizes" whether or not a disorder is present. This, though, is not the final step; next, a psychologist reviews and consults with the patient by phone and then the patient returns to the general practitioner in order to decide what steps need be taken.
"TelePsy is a system to help and to guide, not to replace," said Marco Essed, CEO of TelePsy, in a Medical Daily article. True; nevertheless, it is a gesture toward technology increasingly being used to help mental health care professionals provide better services to all of their patients and more services to those who live in rural or remote locations.
Sources: Colon-Gonzalez MC, McCall-Hosenfeld JS, Weisman CS, Hillemeier MM, Perry AN, Chuang CH. Someone's got to do it' – Primary care providers (PCPs) describe caring for rural women with mental health problems. Mental Health in Family Medicine. 2013.
Cummings JR, Wen H, Ko M, Druss BG. Geography and the Medicaid mental health care infrastructure: implications for health care reform. JAMA Psychiatry. 2013.
Musdal H, Shiner B, Chen T, Ceyhan ME, Watts BV, Bennevan J. In-person and video-based post-traumatic stress disorder treatment for veterans: a location-allocation model. Mil Med. 2014.
Lowery CL, Bronstein JM, Benton TL, Fletcher DA. Distributing Medical Expertise: The Evolution And Impact Of Telemedicine In Arkansas. HealthAffairs. 2014.
Published by Medicaldaily.com