The Russian 'Anti-Breaking Bad,' Anton Buslov, Hopes To Raise Donations To Fight His Cancer And 'Reject His Death Sentence'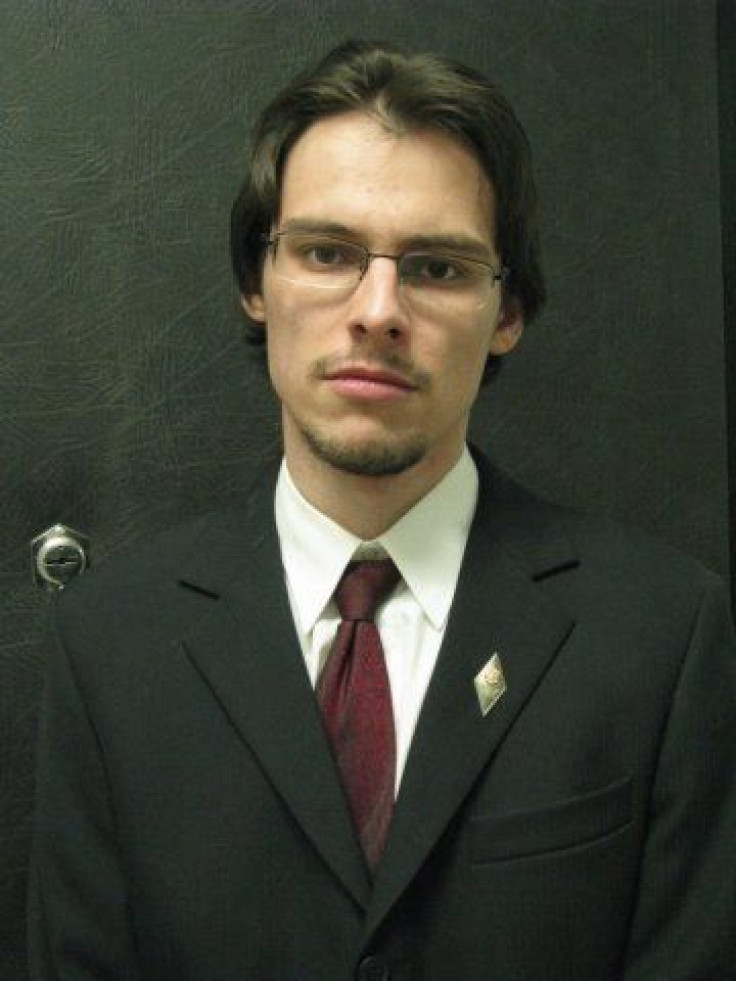 Anton Buslov was in his twenties when he was diagnosed with Hodgkin's lymphoma, a type of blood cancer, and received a "death sentence" of 18 months after he could no longer afford the astronomical medical bills for treatment.
He refers to himself as the "anti-Walter White," the star of the TV series Breaking Bad. Buslov says they have "similar goals but very different methods" of beating cancer.
This is because the 29-year-old has asked thousands of strangers to donate to his online fundraiser on GiveForward to assist him in paying for cancer treatments, while the Breaking Bad character turns to the production of meth to garner funds after being diagnosed with cancer.
"I realized that the only way to win a fight with cancer was to take the treatment into my own hands," Buslov wrote on his GiveForward page. "We have excellent doctors in Russia, but they are not just fighting disease; they battle bureaucracy, insufficient resources and primitive technologies, as well." He points out that in some Russian clinics, health care workers "still have the idea of washing a disposable syringe for a second use."
Buslov, who was working as an astrophysicist and researcher for an international satellite program in collaboration with scientists from all over the world, including NASA, did everything he could on the side to help pay for medical bills. He took up odd jobs including blogging and journalism.
However, the young man was still unable to pay the bills to continue his treatment. After doctors told him he had 18 months left to live, he called up his longtime girlfriend, who agreed to marry him before he died. But he realized he could still save his life if he "crowdfunded."
"I did my research and found out who could treat me," Buslov told the Huffington Post. "And then they showed me the price tag. $150,000! I walked in circles for two days, slapping my forehead. ... $150,000. How do you find it? And then I thought, you ask for $5. And you ask 30,000 people."
Within a week, Buslov had raised the $150,000 needed and was flown to New York to continue his treatment. However, his cancer has returned, and he now requires a bone marrow transplant, once again hoping to raise $350,000 within a month. As of October 10, Buslov has raised about 13 percent of his goal.
"The hope now will be to get him pretty close to a complete remission, and we're going to use a combination of radiation and this 'allo' treatment using his sister to try and cure him of the disease," Dr. Owen O'Connor, the director of Columbia University's Centre for Lymphoid Malignancies, told the Herald Sun. Thanks to online donors, Buslov is now in the hands of possibly the most well-trained and innovative doctors and technologies available for his disease.
Buslov continued to Elizabeth Keim of the Huffington Post:
In Russia pleas for help are always on behalf of an innocent child, a newborn baby. So how do I convince you to consider my life over that of a child? I believe that if I can show you that I have done things in my life that are for the good of society, the good of other people, the good of the environment, then by return, my ability to keep doing such things has value.
Along with his scientific work in satellites, Buslov formed an NGO that supports green transportation. He has become a guide to Russians and others around the world who don't know how to maneuver disease, international medical options and how to finance treatment. Not to mention his kindhearted, thoughtful and inspirational blog posts about his journeys through cancer treatment, which give many hope.
To see and donate on Buslov's GiveForward page, click here.
Published by Medicaldaily.com