Russian Officials Claim To Have Found 'Siberian Mowgli' Living In Forest For 16 Years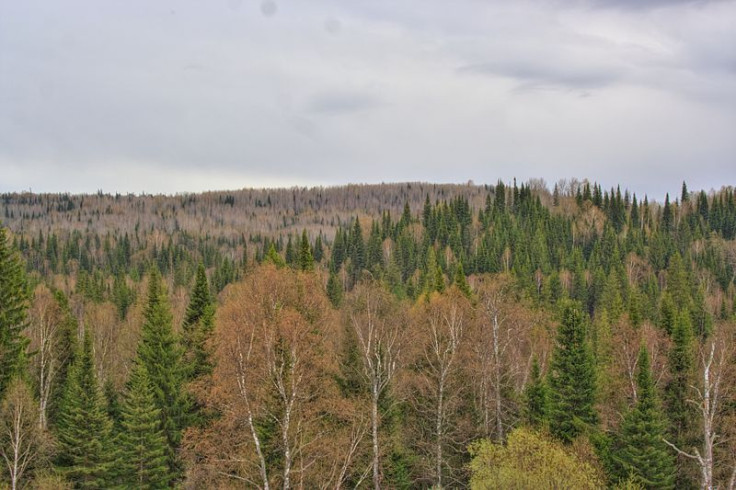 A 20-year old man dubbed the "Siberian Mowgli" was recently discovered by Russian officials, who believe he may have lived in the forest for the past 16 years.
The press is calling him "Mowgli" after the orphaned character from Rudyard Kipling's "The Jungle Book," but his real name is Odzhan, or "great soul." He was found living in a mud hut in deep in the forest near the town of Belokurikha, where his family moved to at the end of the soviet era, the Siberian Times reported. Although he had no formal schooling growing up, he says that his parents taught him everything they knew, and with the help of a dictionary, they were able to teach him how to speak. However, in May, his parents left him, and that's why he recently decided to seek help.
"He has no education, no social skills, and no ideas about the world beyond the forest," Roman Fomin, a prosecutor in Belokurikha, told Russia Today.
Odzhan has no plans of moving out of the forest either. When asked about moving closer to the village, he told the Siberian Times, "We are living well. This is the reality we have, that we live here, and it's quite a good reality. To move closer to the city? For that we need to have a more cultural society, and of course, to change how the cities smell and the pollution. I am happy here."
He says that his only reason for visiting the village was to try to master his English, which he can't practice living in the forest. "I study English, I've got a dictionary with words in English with spelling and pronunciation rules for every word. Of course I need to have practice. If only I could have a chance to communicate with somebody who speaks no words on Russia — at least for a month," he said.
Although Belokurikha locals said that they took him in because they had originally feared he'd need help getting through the cold winter, they said that he looked healthy, and that he had told them he would go back to the forest. His isolation could prove vital to keeping him healthy too, since he grew up without vaccinations, coming into contact with people could put him at risk. According to the Centers for Disease Control and Prevention, people who aren't vaccinated could be at risk of developing vaccine-preventable diseases, such as Hib meningitis, from people who don't show any symptoms.
Published by Medicaldaily.com