Ryan Barry And Ashley Cyr, Parents Accused Of Killing Baby With Heroin-Laced Infant Formula, Plead Not Guilty At Arraignment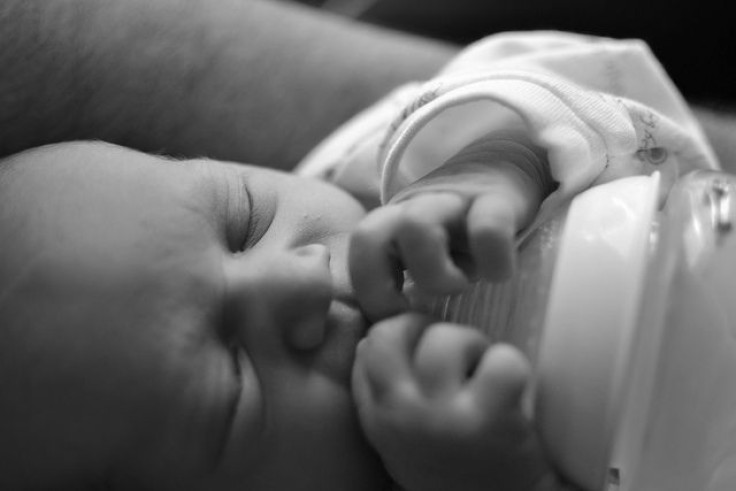 Two Massachusetts parents accused of killing their 5-month-old baby daughter by feeding her a bottle of formula laced with heroin pleaded not guilty of manslaughter at an arraignment on Friday.
Ryan Barry and Ashley Cyr of Quincy, Mass. were arrested and charged on Friday with the death of their infant daughter, Mya Barry, who passed away in Sep. 2011. At the time of the incident, the family was living in Marshfield, a town just south of Boston. According to a statement from Plymouth County District Attorney Tim Cruz's office, police officers responding to the scene found a neighbor performing CPR on the unresponsive infant.
"The victim was observed to be cold to the touch, not breathing, with her pupils fixed and dilated,'' the prosecution wrote in the statement.
Mya Barry was later pronounced dead at the hospital. An autopsy revealed the cause of death to be opiate poisoning. Subsequent police searches led to the discovery of three grams of heroin and hypodermic needles in the bedroom the infant shared with her parents and her two sisters, ages 3 and 4.
Hospital tests later determined that the baby formula in the bottle contained traces of heroin, The Huffington Post reports.
Prosecutor Frank Middleton believes that the tragedy resulted from sheer recklessness. Speaking to The Boston Globe, Middleton said that Barry had testified to seeing his partner snort heroin off a Dr. Seuss book and leave it unattended on the floor. When asked about the heroin in the baby formula, Barry reportedly said that someone might have used the bottle to clean a syringe before he gave it to his daughter.
"You've got heroin. You've got needles. You've got children. You've got a recipe for disaster," Middleton said in an interview. "It's an incredibly disturbing situation, something that needs to be dealt with."
Barry's defense attorney, Liam Scully, said that the prosecution does not know who put the heroin in the baby formula, and that his client denies any wrongdoing. According to court documents, Barry said he was "personally destroyed" by the news of his daughter's death.
Scully told reporters, "he was devastated by the death of his daughter and is coping with that tragedy the best that he can."
According to the Centers for Disease Control and Prevention (CDC), fatal drug overdoses have been on the rise for the past two decades. In the U.S. alone, 105 people die and thousands of people are hospitalized every day.
Published by Medicaldaily.com