'Safesight Jewelry': Woman Gets Tiny Platinum Heart Implanted In Her Eye, Says It's "Really Cute"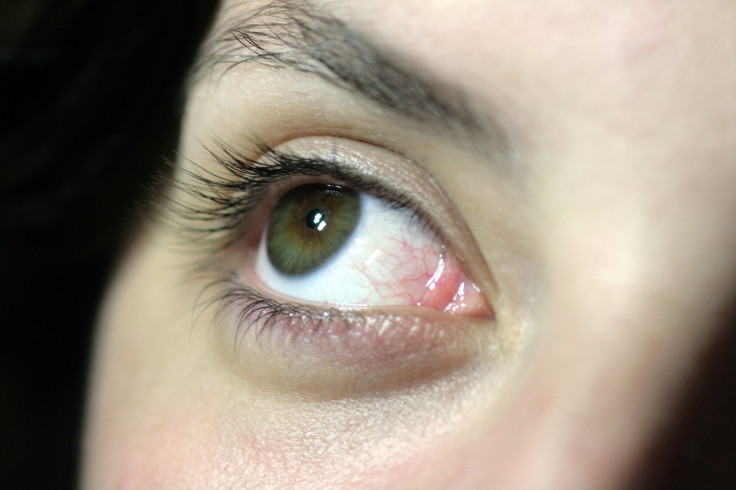 An eye jewelry procedure that is popular in Europe and L.A. is now being done for the first time in New York City, at Park Avenue Laser Vision — which implants small platinum hearts and other shapes into people's eyes in a method called safesight jewelry. The procedure, which has not been approved by the FDA, is about $3,000.
"I'm excited about it," Lucy Luckayanko, who told Fox News that she has always wanted to get a platinum heart implanted into her eye. "It's going to be a conversation maker … It will be unique. It will be sort of my unique factor." Luckayanko said that half of her friends were disturbed by the idea, and the other half believed it would be "super cool."
Dr. Emil Chynn, the medical director at Park Avenue Laser Vision, told Fox News that the procedure "is just another way to advance the science of ophthalmology. It's a very thin piece of platinum that's designed for insertion on the top of the eye, it's not in the eye so there's no risk of blindness or anything at all," he explained. He first injects anesthetic into her eye to numb the area, then makes a tiny incision at the top of her eye. The procedure takes only a few minutes.
"She could have a little bit of local bleeding," Dr. Chynn told Fox News about the recovery process. "That could go away in a couple days or couple weeks. She could have an infection but we'll prevent that with antibiotics."
The American Academy of Ophthalmology, however, told Fox News that it was important to "avoid placing in the eye any foreign body or material that is not approved by the FDA," as the slivers of platinum are not approved yet. The platinum jewelry is only 0.13 of an inch thick and must be inserted into the eye with a drop of water onto the eye membrane.
Published by Medicaldaily.com