Salmonella Outbreak Continues Since June, Responsible Farm Identified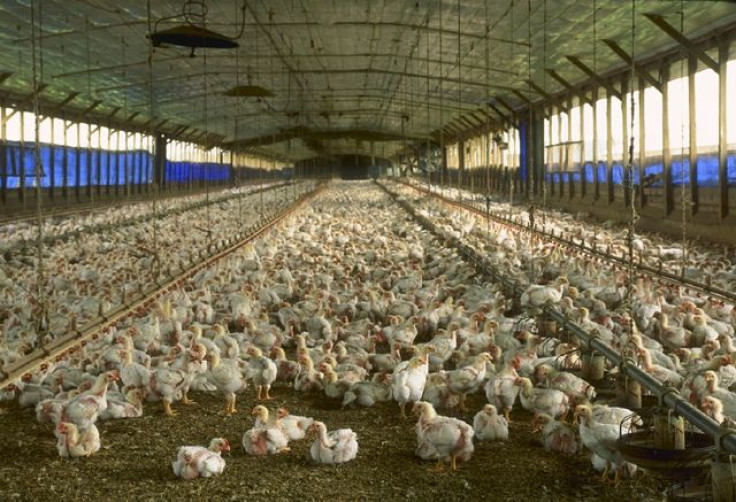 An outbreak of salmonella has made 124 people ill across 12 states from raw chicken most likely produced by the poultry farm Foster Farms. There are 31 people still hospitalized, as no recall has been issued as of yet.
The infections by the bacteria Salmonella Heidelberg started back in June 4, 2012, according to the CDC website. Most cases of the illness have occurred in Washington State where 56 people became sick followed by Oregon where 38 people became ill.
The CDC reports that:
Information available to date indicates that consumption of chicken is the most likely source of infection for many of the ill persons.
Oregon and Washington have identified Foster Farms brand chicken as the most likely source of the infections in their states.
The U.S. Department of Agriculture Food Safety and Inspection Service is currently investigating the source of the infection.
Foster Farms has issued a statment saying that they had not recalled any products.
Around 81 percent of the people who became ill said that they had consumed chicken in the week preceding getting ill.
The CDC says that "It is not unusual for raw poultry from any producer to have Salmonella. This underscores the importance for consumers to follow food safety tips to help protect themselves and others from foodborne illness."
Such suggestions for safe handling of raw chicken are:
Wash your hands before handling the raw meat
Wash utensils, cutting boards, dishes, countertops with soap and water after dealing with raw chicken
Cook all poultry to a temperature of 165 degrees Fahrenheit.
Use a separate cutting board for raw meats and for fresh produce
Never Place cooked meat on a plate that previously held uncooked meats
Published by Medicaldaily.com