Salmonella Tests Faked Before Shipping Peanuts, Plant Manager Admits During Food Poisoning Case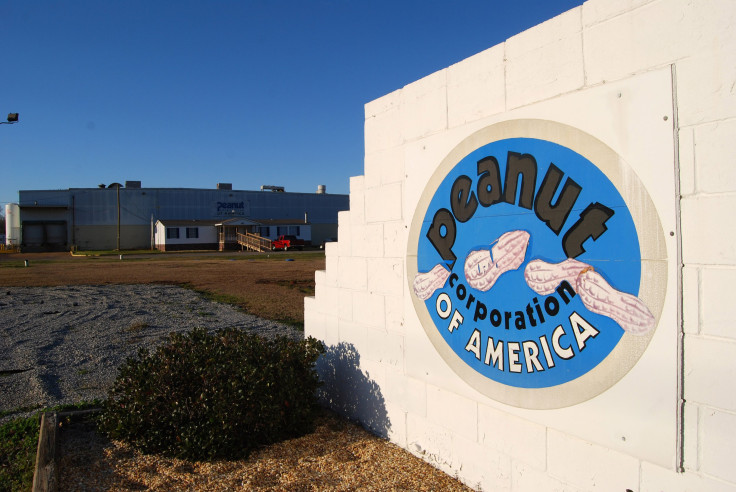 A Georgia plant manager testified Friday that Peanut Corporation of America had faked documents before shipping nuts contaminated with Salmonella, The Associated Press reported.
Salmonella bacteria causes about 1.2 million illnesses every year in the United States, resulting in about 450 deaths. After being identified as the source of a nationwide outbreak, the plant, which produced peanut butter and paste, was shut down in 2008, and the company went bankrupt the following year. As a result of contamination from the plant, the Centers for Disease Control and Prevention found 714 people in 46 states had become infected, and of these, nine died. AP noted this is the first time federal charges have been brought against corporate officers and managers in a food poisoning case.
Samuel Lightsey, former manager of the Georgia peanut plant, said under oath he did not quit after discovering the illegal practices because he needed a job, Food Safety News reported. He added he never could have remained at Peanut Corp. if he thought what the plant was doing could hurt someone. He said the reason he pleaded guilty is people did get hurt.
Before working at Peanut Corp., Lightsey told the jury he had worked in the industry for 20 years without once seeing a positive Salmonella test for peanut products. Illness caused by the bacteria usually lasts four to seven days with patients developing diarrhea, fever, and abdominal cramps 12 to 72 hours after infection. Most people recover without requiring any treatment.
Lightsey testified at the trial of his former boss, Peanut Corp.'s owner Stewart Parnell, and two others. Lightsey managed the plant from July 2008 until the company went bankrupt. In that time, he reported directly to Parnell, who is accused of shipping tainted products and covering up lab tests results confirming Salmonella along with his brother, Michael Parnell.
Describing activity at the plant soon after he assumed his role as manager, Lightsey told jurors peanut paste was being shipped the very same day they were produced. Law demands shipments wait the two days it takes for the results from lab tests for Salmonella and other contaminants to return. Instead, Lightsey explained to jurors, the plant would ship the paste to Kellogg's for use in their peanut butter crackers with lab results certifying they were negative for Salmonella. The bogus lab results came from unrelated batches tested a week earlier.
"I went to the office and called Mike Parnell and I told him we can't do this; it was illegal and it was wrong," Lightsey said, explaining that Parnell was responsible for the contract with Kellogg, one of the company's biggest customers. "He informed me it was set up before I got there and don't worry..." he added, as reported by AP.
Lightsey told the jury he did not press the issue. Investigation into the outbreak began with the Food and Drug Administration, though ultimately the Federal Bureau of Investigation took over the case, which lasted more than four years. The outbreak led to one of the largest food recalls in U.S. history.
Published by Medicaldaily.com