Salt Consumption On The Rise Despite Dire Heart Risks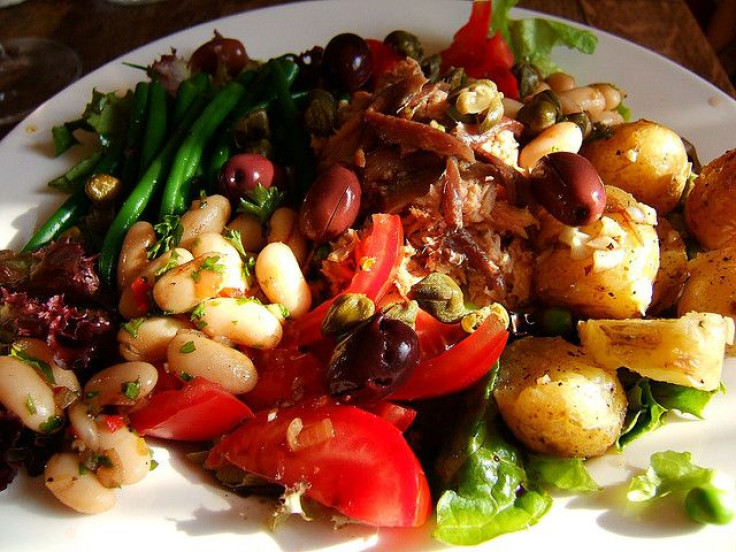 Sodium intake is growing across the globe despite the stark warnings that excess sodium increases blood pressure and chances of getting heart attacks and strokes, a new study claims.
Since 2001, researchers culled data on consumers over the age of two in the What We Eat in America/National Health and Nutrition Examination Survey and found that they have increased their sodium consumption by 63 mg per day, every two years.
"This research shows us that despite public health efforts to decrease sodium intake, actual intake has continued to increase over the last 10 years and solutions to help decrease dietary intake are greatly needed," said lead author, Victor Fulgoni, PhD, Senior Vice President of Nutrition Impact, LLC, a company specializing in food and nutrition consulting.
What's to blame? The grains and grain products such as breads, cereals and added-salt snacks that are the leading contributors of high sodium intake, followed by meat and fish, vegetables and milk products. While grainy meals remain the highest, meat and poultry intake has increased the most over the years.
According to the 2010 Dietary Guidelines for Americans, the recommended sodium intake is less than 2,300 mg a day, but for African-Americans, individuals with high blood pressure, diabetes, chronic kidney problems or those ages 51 and older the intake is drastically reduced to 1,500 mg per day.
Previously, a study conducted by Harvard researchers found that excessive salt consumption contributed to 2.3 million deaths in the world, the same researchers also concluded that sugary drinks alone lead to 180,000 deaths a year.
This study's findings recommend a change in ingredients that could contribute to low salt intake.
"Meeting consumer taste preferences by using effective food ingredients to lower sodium content while maintaining the foods' perceived salt intensity is one strategy for reducing global sodium intake," said Priscilla Samuel, PhD, Director of Global Nutrition for Tate & Lyle, which manufactures Soda-Lo salt microspheres, an ingredient that functions like salt but significantly low in sodium.
It works by increasing perception of salt on the taste buds by turning salt crystals into hollow microspheres. This topical salt-reduction cuts sodium by 25 to 50 percent in foods such as bread, peanuts and other salty snacks.
But lifestyle changes and eyeing food labels are heavily advised, especially for infants. The Centers for Disease Control and Prevention found that three-quarters of ready-to-eat toddler meals have 630 mg of sodium per serving-that's 40 percent of the daily intake.
The current study was presented at the American Society for Nutrition Experimental Biology in Boston on April 22, and supported by Tate & Lyle.
To get a head start on cutting sodium for good, the Mayo Clinic suggests targeting these foods:
Processed or prepared: prepared meals with pasta, meat and egg, pizza, cold cuts, bacon, cheese soups and obviously fast food
Natural foods: milk, meat and shellfish
Around the kitchen table condiments such as soy sauce and-- the big one--salt
Published by Medicaldaily.com