Salustiano Sanchez-Blazquez, 112, Is World's Oldest Man; Says He Owes Longevity To Eating Bananas And Anacin Tablets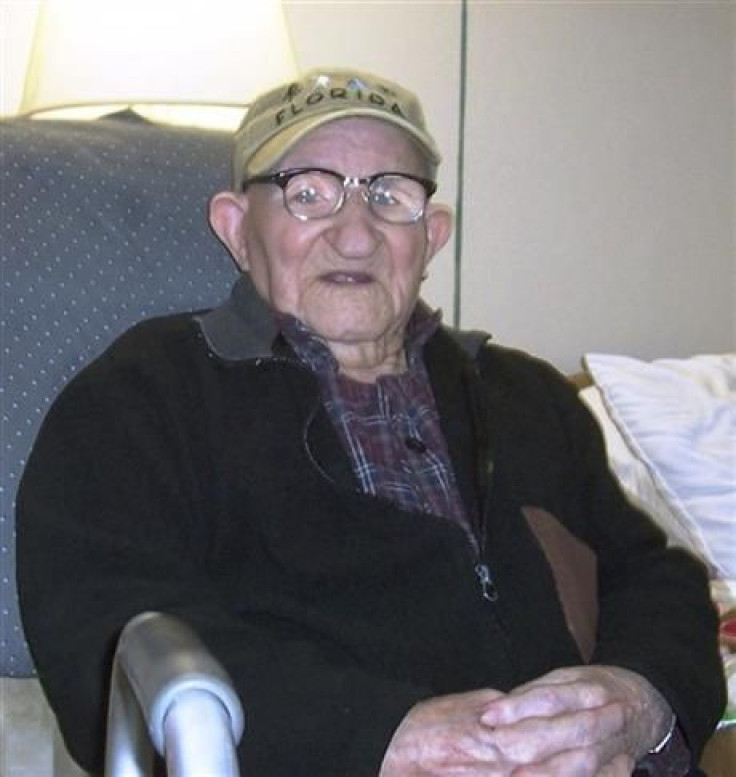 Guinness World Records Ltd. has named 112-year-old Saulstiano Sanchez-Blazquez the world's oldest man following the death of former world record holder, Jiroemon Kimura, early last month. The great-great grandfather is still not the oldest person in the world, a title that belongs to 115-year-old Misao Okawa from Japan, the Associated Press reported.
Saulstiano, a former coal miner who currently resides in the Niagara Falls area of New York, is probably the only one not impressed by this milestone, explaining that he "does not feel he has accomplished anything special because he happens to be living longer than other men."
According to a statement released by Guinness World Records, the native of Salamanca, Spain was born June 8, 1901 in the village of El Tejado de Bejar. He immigrated to Cuba at the age of 17 before entering the United Sates through Ellis Island in August of 1920.
After finding work in the coal mines of Lynch, Ky., Saulstiano married his wife Pearl in 1934, with whom he had two children, John, 76, and Irene, 69, but his family lineage doesn't stop there. He also has seven grandchildren, 15 great-grandchildren, and five great-great-grandchildren.
Government documents including census reports, immigration papers, marriage record, and news reports were all validated before Saulstiano was given approval as the oldest male "supercentenarian."
What do you have to do to live past 100? Saulstiano says he owes his routine of eating one banana a day, along with Anacin tablets, for his extraordinary lifespan. Anacin, a pain reliever combined with aspirin and caffeine, is mainly used for headache support and works by relieving pain and reducing inflammation.
Published by Medicaldaily.com