Same Dementia Meds, Even With Little Benefit: Polypharmacy And Questionable Meds Prevalent Among Patients With Advanced Dementia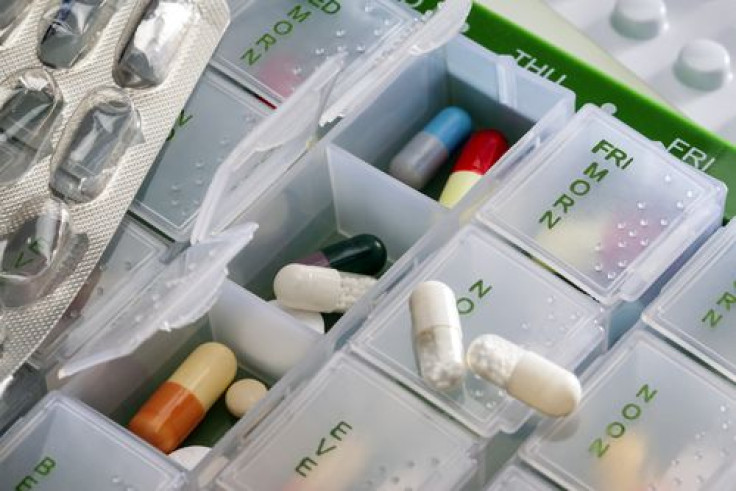 More than 90 percent of proxies for nursing home residents with advanced dementia state their goal of care is comfort, while the Institute of Medicine recommends health care professionals minimize "senseless and burdensome" interventions for patients with life-limiting illness. Now, a new study led by researchers at University of Massachusetts Medical School finds most nursing home residents with advanced dementia receive medications with questionable benefit at substantial cost. "Polypharmacy remains common in this population," the authors wrote in the conclusion to their study.
Polypharmacy refers to the use of a number of drugs by a single patient who may have one or more health problems. Increasingly, people are prescribed not just medicines for treating ongoing conditions, but they're also prescribed drugs to reduce the risk of future health problems, such as diabetes or stroke. Often, drugs are prescribed by different doctors unaware of all the medications taken by their patient.
To estimate the prevalence of questionable pills dispensed to nursing home residents with advanced dementia, the team of researchers used a nationwide long-term care pharmacy database that is linked to 460 nursing home facilities. Analyzing the numbers, the team discovered 2,911 (about 54 percent) of the 5,406 nursing home residents with advanced dementia received at least one medication with questionable benefit during the year ending on Sept. 30, 2010. Plus, the 90-day average price for questionable pills amounted to $816 — slightly more than one-third of the total average 90-day medication expenses for residents with advanced dementia.
Which dementia patients were least likely to receive a questionable drug? Those with eating problems, a feeding tube, or a do-not-resuscitate order, as well as those who had formally enrolled in hospice, the researchers found. Overall, patients in the West South Central region were more likely to be prescribed unneeded drugs than patients in the Mid-Atlantic region, 65 percent compared to 45 percent, respectively.
"The most common questionably beneficial medications used in this cohort of residents with advanced dementia were cholinesterase inhibitors and memantine hydrochloride," the authors noted. These drugs are currently the most common among the antidementia medications. "Typically prescribed during earlier stages of dementia, a major goal of using these medications is delaying institutional placement," they added. In fact, data are inconclusive as to whether discontinuation of these antidementia drugs will lead to cognitive and behavioral declines.
Source: Tija J, Briesacher BA, Peterson D, et al. Use of Medications of Questionable Benefit in Advanced Dementia. JAMA Internal Medicine. 2014.
Published by Medicaldaily.com