Sanofi Announces Positive Late Stage Trial Results For Myelofibrosis Drug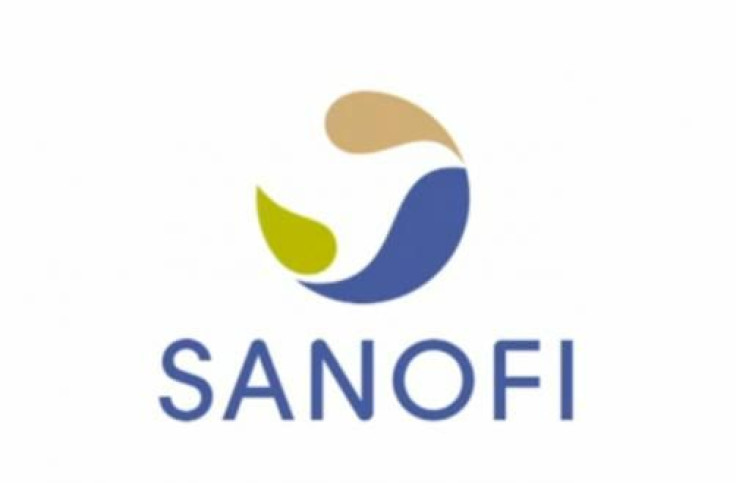 The French drug maker Sanofi has announced that, in late stage Phase III clinical trials, an experimental drug to treat myelofibrosis met the goals of the study. Myelofibrosis is a condition where cells in the bone marrow grow abnormally, resulting in aberrant blood cell production and scarring, or fibrosis, of the bone marrow. Many blood cells including red blood cells, which carry oxygen throughout the body, and B cells, which are important for producing antibodies to protect the body against infection, are produced in the bone marrow.
The drug, code named SAR302503, was tested in a Phase III clinical trial, called "JAKARTA," that took place across 24 countries and was conducted with 289 patients in a double-blind, randomized, and placebo-controlled fashion. The drug was given orally once daily and resulted in the successful end point of reducing spleen volume by more than 35 percent after 24 weeks of treatment. In myelofibrosis patients, the liver and spleen enlarge in order to accommodate the significant increase in blood cells produced. Shrinkage of the spleen in the study, therefore, indicates that less blood cells are being produced. Sanofi will also assess the ability of the drug to reverse scarring in the bone marrow.
"Patients with myelofibrosis in advanced stages are desperately ill and in need of treatments that will improve their outcomes. I am pleased with the results of JAKARTA and would like to thank the patients and the investigators in this trial," said Debasish Roychowdhury, M.D., senior vice president and head, Sanofi Oncology. "Since Sanofi's acquisition of the molecule, SAR302503 has moved from Phase I to the completion of pivotal Phase III studies in less than three years, and now we are planning regulatory filings with authorities to make this medicine available for patients."
There are approximately 15,000 patients in the United States with the disease, and survival after diagnosis hovers at around 2.5 years in the high-risk group and six years for those in the median-risk category. After 10 years of the illness, there is a 20 percent risk of people with myelofibrosis developing acute myelogenous leukemia (AML), which is fatal.
The investigational drug, SAR302503, works by inhibiting a protein that is involved in signaling of proper blood cell development, called Janus Kinase 2 (JAK2), and is known to cause myelofibrosis. Interestingly, only 50 percent of patients have a mutation in the JAK2 gene, yet the specific cell signaling pathway is deregulated in all cases of the disease. The drug was first tested in the lab on cells with mutations in JAK2 genes, but later proved successful in patients who had no such mutations and had the disease.
The company is currently preparing documentation to submit to the Food and Drug Administration to gain approval for sale of the drug. The company is still enrolling patients who have been previously and unsuccessfully treated with another drug called Ruxolitinib.
Published by Medicaldaily.com