Sarah Palin Mocks Bloomberg's Proposed Tobacco Ban In NRA Speech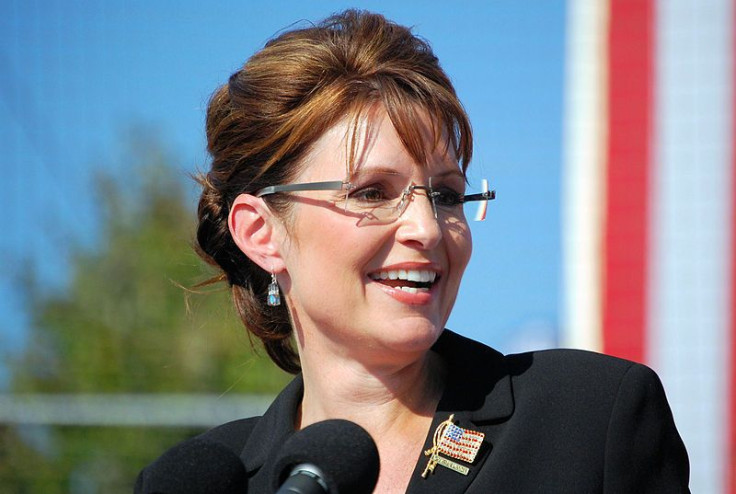 Former Vice Presidential candidate Sarah Palin is no stranger to onstage antics, and she didn't miss a beat on Friday when she pulled out a tin of tobacco and "threatened" to start chewing it while speaking at an National Rifle Association (NRA) convention in Houston on Friday.
Palin took aim at New York Mayor Michael Bloomberg's proposed ban on tobacco displays in New York City stores using the bizarre prop. The Mayor's initiative would mandate that tobacco products including cigarettes be kept in a concealed location in stores, rather than be brightly displayed.
"New York City dramatically lowered our smoking rate, but even one new smoker is one too many," Bloomberg remarked at a press conference on March 18. "Young people are targets of marketing, and the availability of cigarettes and this legislation will help prevent another generation from the ill health and shorter life expectancy that comes along with smoking."
But Palin sees things a little differently. At the NRA convention, Palin contended that Bloomberg's proposed tobacco legislation (and his attempt to ban large sugary drinks in the city) is similar to the Obama Administration's new gun control legislation: both are examples of government being too involved in the lives of its citizens.
Palin was met with roaring applause as she criticized Bloomberg's tobacco proposal and cleverly took a swipe at supporters of stricter gun legislation in the same breath. She followed by saying, "It's the opposite of leadership. It's the manipulation of the people by the politicians for their own political ends. It's not just self-serving. It's destructive and it must stop."
Published by Medicaldaily.com