Satisfries, Burger King's Low-Calorie Fries, Will No Longer Be Sold In Two-Thirds Of The Chain's US Stores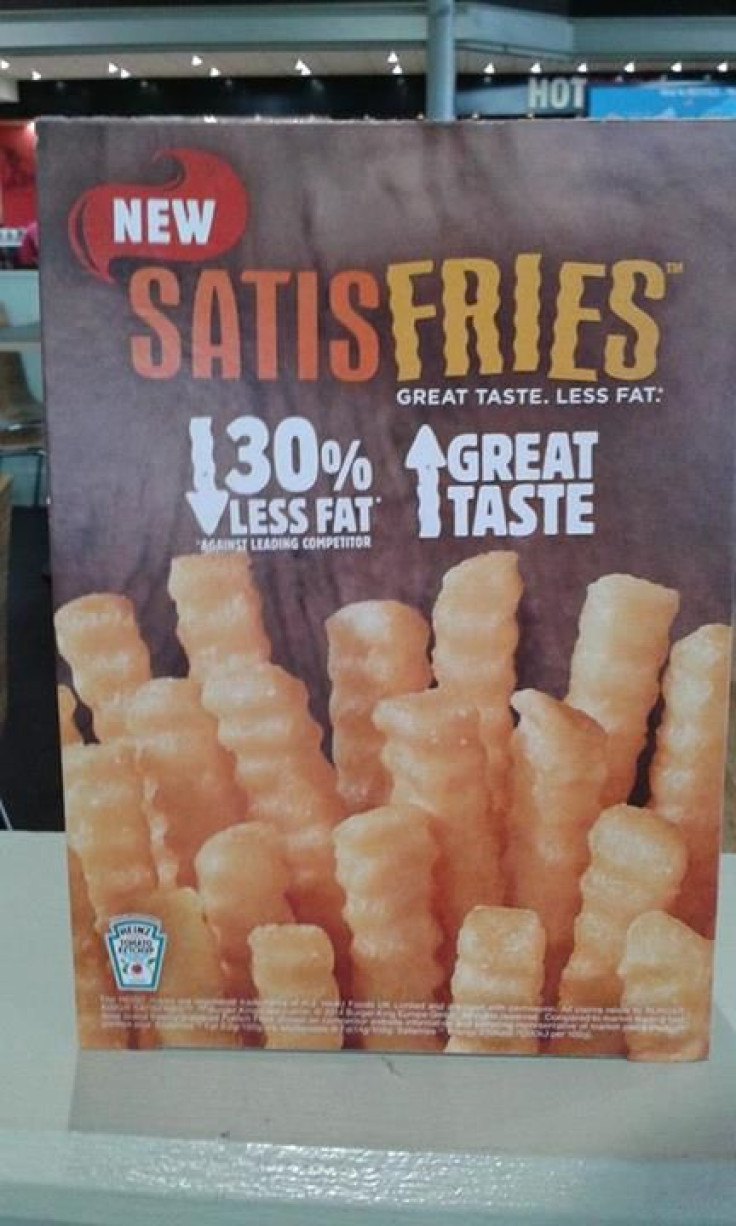 Don't fix what isn't broken, right? The NY Daily News reported fast food chain Burger King will no longer serve Satisfries at two-thirds of its stores due to poor sales.
BK introduced Satisfries a year ago in an effort to provide customers with a healthier side. The slimmed down spuds boasted over 30 percent fewer calories and fat, and their crinkle cut prevented them from absorbing as much oil. But turns out BK-goers liked their usual order just fine, especially when it was 20 cents less than the healthier fries ($1.59 for a small order compared to $1.89). BK's official statement said it's up to their customers how long satisfries will remain in the stores they seem to sell well. Or I guess at all.
This isn't the first time a fast food chain's healthy sides have been shortlived. Time reminisced about Dairy Queen's lightened up blizzard, McDonald's "McLean Deluxe," and Pizza Hut's organic pizza.
BK has made it clear their customers have a substantial say in what appears on the menu. If customers want greasy, salty fries with their dinner or to quell a comfort food craving, then greasy, salty fries is what they'll get. Hey, no disrespect. Describing traditional fries as such is making me drool. And actually, according to the American Heart Associaton, an overall healthy diet matters more than an occasional indulgence.
Oh, and for the fry enthusiasts who do prefer variety: Chicken fries are still a thing.
Published by Medicaldaily.com