Saudi Arabia Halts Visas During Hajj Pilgrimage To Combat MERS Spread; Elderly, Children, And The Ill Discouraged From Travel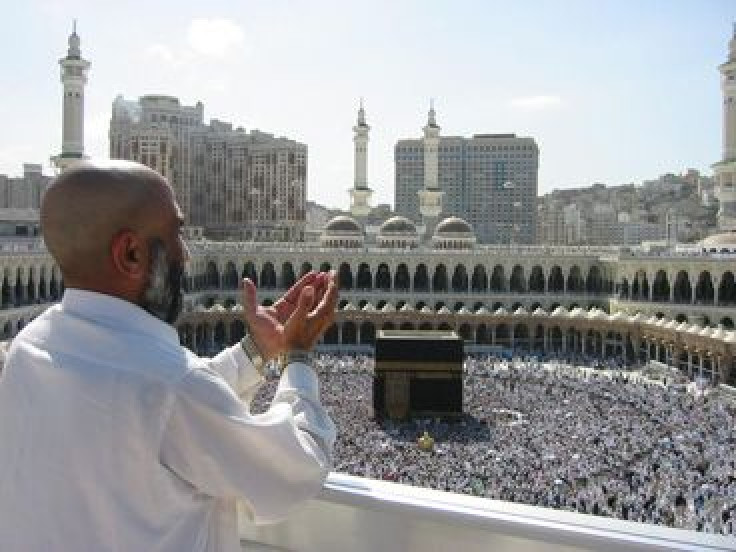 The annual hajj pilgrimage of Muslims to Mecca in Saudi Arabia will be taking place this year between October 13 and 18, drawing three million followers of the Muslim faith from all around the world, including over 11,000 Americans. A similar pilgrimage that can take place anytime of the year, called umrah, is expected to be well-attended this year during the holy month of Ramadan between July 9 and August 7. These pilgrimages, however, present serious health risks for spreading disease between countries, leading Saudi Arabia in particular to limit visas of pilgrimage hopefuls.
Saudi Health Ministry has announced that the country will no issue visas to the elderly, pregnant women, or children for both pilgrimages this year, in order to prevent the Middle East respiratory syndrome (MERS) from turning pandemic and reaching countries around the world. In the similar family of SARS, which killed approximately 800 people in 2002-2003, MERS has killed more than 40 people and currently has a mortality rate of above 60 percent. Eighty-one cases have been documented globally, and 45 people have died as a result of the respiratory infection. Although it is difficult to acquire the infection from human transmission, the crowded conditions during the hajj and umrah present an easy way for the disease to spread.
"Elderly persons (for whom no precise age threshold has been specified), pregnant women, children and people affected by chronic diseases, notably people with cardiac, diabetic or respiratory disease, kidney or immune-system deficiencies, will be unable to obtain a visa this year," the Saudi statement read.
MERS is thought to have originated from bats and has been proven to be transmissible between relatives who live in close quarters. The illness has been seen in patients from the UK, Jordan, Qatar, Tunisia, the United Arab Emirates, Germany, France, and Italy — all of whom had traveled to Saudi Arabia within a short period before showing symptoms.
The World Health Organization (WHO) had an emergency meeting last week to assess the risk that MERS poses to the global community because of the hajj pilgrimage. "Travelers to the Middle East who develop symptoms either during travel or after their return are encouraged to seek medical attention and to share their history of travel," WHO said in its advice for travelers. "People with symptoms of acute respiratory infection should practice cough etiquette (maintain distance, cover coughs and sneezes with disposable tissues or clothing, and wash hands) and to delay travel until they are no longer symptomatic."
"Furthermore, these regulations included obtaining a valid certificate of vaccination against meningitis at least 10 days before travelling to the Kingdom, and up to 3 years, as well as getting a certificate of vaccination against polio-affected countries, according to specific requirements," a WHO statement further concluded.
To view the current visa requiterments, visit the Saudi embassy website here.
Published by Medicaldaily.com