Scanadu Scout Medical Tricorder: How Tracking Health With Device Could Reduce Medical Bills [VIDEO]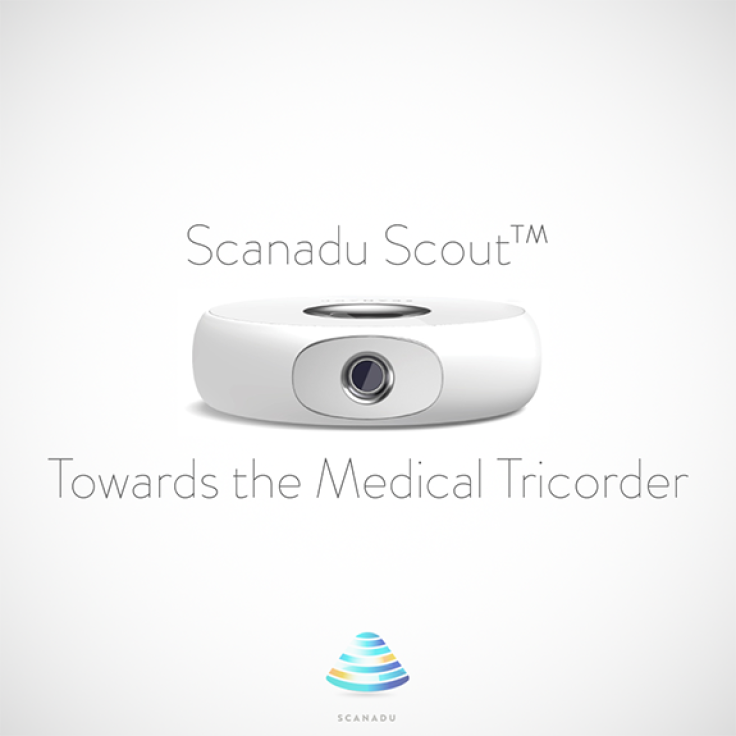 Funding support for a device that could detect your vitals and send them to your smartphone in a matter of seconds is gaining traction.
Scanadu Scout is a medical-grade tricorder that is bluetooth-enabled and quickly tracks your health on your phone.
So far, Scanadu has raised more than double its original $100,000 goal. What's more surprising is that it was met with great success at Indiegogo, a crowdsourcing site, with only 31 days left to raise money.
According to its campaign, earlier backers will get $50 knocked off the product price and the opportunity to tour NASA Research Park; while the first 1,000 backers will get a Scanadu Scout for $149 by March 2014.
The creators have already created a prototype that works by applying the device on the forehead for 10 seconds. In moments, it receives information on heart rate, body temperature, blood oxygen levels, respiratory rate, blood pressure, ECG, and emotional stress.
The goal is to provide individuals worldwide with a daily log of vital signs to take better care of their health, said Walter De Brouwer, founder of Scanadu. The readings could be supported on Android and iOS through the Scanadu app.
While it's not a doctor at the other end of the line like telemedicine, with this new device, users may be more inclined to have healthier lifestyles and treat conditions earlier than before because they are able to detect their own health conditions first, cutting costs to hefty medical bills for serious health issues. Users could also share their information with doctors or other individuals probably facing the same dilemma to provide first-hand accounts of medical information.
Scanadu Scout creators are also including what they call Scanaflu that could use saliva to track flu symptoms, and Scanaflo to read urine samples for health complications. If you're wondering how the phone will read these samples, don't worry - you're not inserting the disposable paddles into the phone. Your phone's camera reads the color that the tabs reveal when sampling urine and saliva.
The fundraiser will hopefully help the team collect data and user feedback to improve the device and fill out a Food and Drug Administration application in order to go on to the market.
Published by Medicaldaily.com