Schizophrenia May Have Caused Mother To Drive Van Full Of Kids Into The Ocean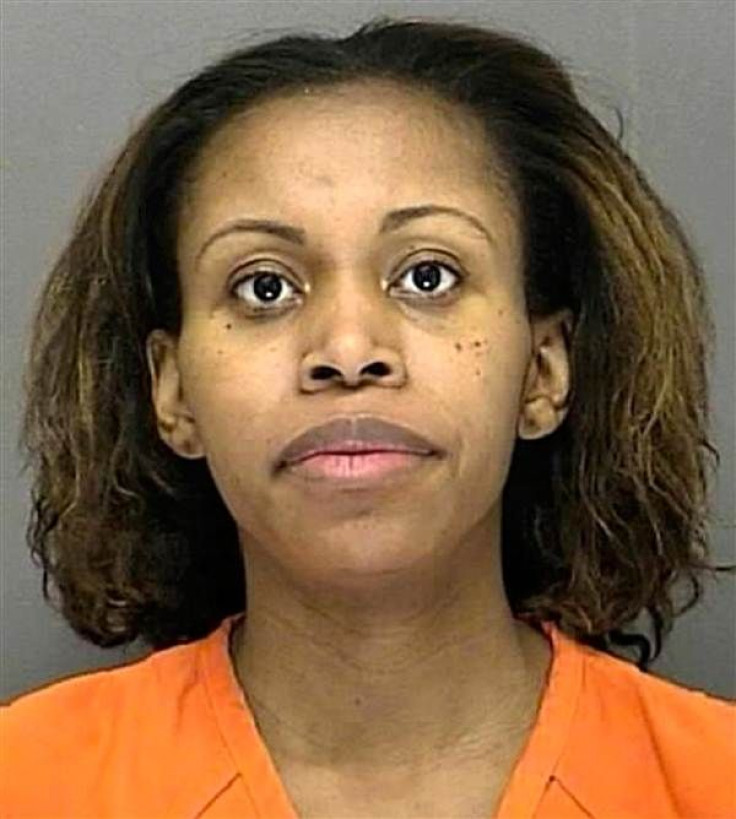 A pregnant woman accused of driving a minivan filled with her three children into the Atlantic Ocean may attempt to say a psychotic mental condition is behind her horrific act. Ebony Wilkerson's lawyer, James Purdy, filed a motion of intent to use an insanity defense in her case. Although the motion has been put forward, Purdy insists that it doesn't necessarily mean Wilkerson will seek an insanity defense.
On March 7 of this year, Wilkerson, 32, was arrested three days after a video showed her driving her van, windows rolled up, children strapped onboard, into the ocean. The children, aged 3, 9, and 10 had to be rescued by good Samaritans. Police records show that Wilkerson also tried to hinder the rescue efforts, "acting like a lunatic," The Daytona Beach News-Journal reported. Her children told investigators, "Mom tried to kill us," and that the woman had taken them to the beach "so [they] could die." Wilkerson claimed she was taking them to a "safer place," according to ABC News. The South Carolina native is now charged with three counts of attempted second-degree murder and three counts of child abuse.
On Monday, Purdy announced that experts will testify on Wilkerson's unstable mental condition at the time of the crime. According to The Daytona Beach News-Journal, the experts will attempt to prove that the psychotic disorder of schizophrenia severely affected Wilkerson's decision-making process. An insanity defense may potentially be used in the case. However, Purdy insists that complete innocence is the optimal defense strategy. Still, if a public defender wishers to use an insanity defense at a later date they must file notice. Now, the prosecutors will have their own expert examine the defendant's mental state.
Since her arrest, Wilkerson has been staying in a hospital psychiatric unit, NBC News reported. This came after officials witnessed her beating her fists on her pregnant stomach upon her initial arrest. Wilkerson, who is seven months pregnant, made a report to South Carolina police several days before her arrest that her husband had raped her. Her husband denies the claim and insists his wife suffered from a psychotic breakdown.
He "continues to pray for his wife's well-being and sincerely hopes that mental health professionals will address her issues," according to a statement posted by NBC News. Also previous to the arrest, the defendant's sister called 911, telling police that Wilkerson was "having emotional problems."
Psychotic disorders cause detachment from reality. The most notable is schizophrenia, which the defense may try to claim is the condition afflicting Wilkerson. Schizophrenia is a severe brain disorder in which people interpret reality abnormality. It can result in hallucinations, delusions, and extremely disordered thinking and behavior. It is a chronic condition and requires a lifetime of treatment.
Published by Medicaldaily.com