School Bullies 3 Times as Likely to Suffer From Depression, Anxiety, ADHD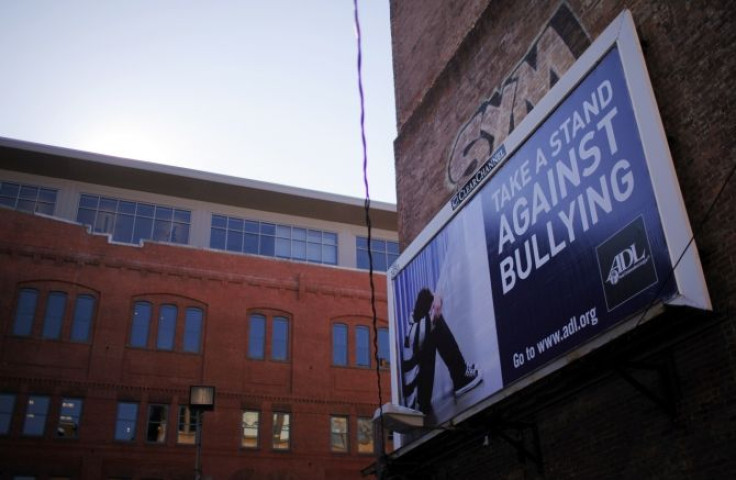 It is said that many children who go on to become bullies in school have been bullied at home. Now, research presented at the American Academy of Pediatrics has found that there may be a semblance of truth to that theory. Researchers have found that children who bully are three times as likely to have mental health problems, like anxiety disorders, depression, attention deficit hyperactivity disorder, and oppositional defiant disorder.
Bullying has made the rounds quite a number of times in recent years - in part due to the deaths of Rutgers student Tyler Clementi in 2010 and 15-year-old Amanda Todd this year, both in response to cyber-bullying, as well as the surfacing of the video of Karen Klein, a school bus monitor, who was relentlessly targeted by middle school students. The news coverage has pressed many researchers to study the effects that bullying can have on children. But psychological studies on bullies are relatively sparse. Study author Frances G. Turcotte-Benedict and her colleagues at Brown University have sought to illuminate the mental health of bullies.
The researchers looked at data from the 2007 National Survey of Children's Health, which examined 64,000 children. When asked, over 15 percent of parents or guardians reported that their children were bullies.
Among children who were bullies, they were six times as likely as their peers to have oppositional defiant disorder, a disorder characterized by hostility and anger, especially toward authority figures. Bullies were over three times as likely to suffer from depression, and nearly three times as likely to suffer from anxiety or ADHD.
The results are not surprising to many experts. Conditions like ADHD and ODD are marked by aggression and impulsivity, two classic bully behaviors.
Alan Hilfer, the chief psychologist at Maimonedes Medical Center in Brooklyn, NY, said that many bullies are perpetrating the cycle of abuse that they have witnessed elsewhere. "They can be depressed, fearful, and they often take out some of their anger and frustration on others down the pecking order," Hilfer said to ABC News. He said that, while bullied children are seen as victims, bullies should also receive help so that they can change their behavior.
A nationwide study conducted in 2011 found that 20 percent of children reported being bullied over the preceding 12 months.
Published by Medicaldaily.com