How to Navigate School Sports in a Pandemic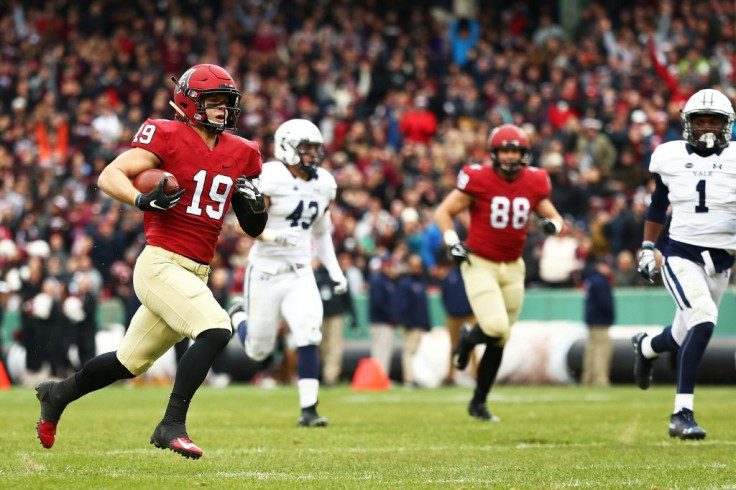 Beyond the Big 12, beyond the million-dollar sports moneymakers, students look forward to their school team football games, basketball games and other sporting events. But the untimely clash of team sports and the global pandemic has created a "should we or shouldn't we" crisis for schools of all sizes as they reopen for the fall term.
Despite close quarters, high levels of perspiration and possible contamination, many schools and colleges have decided: We should go forward with in-person sports.
Adapting Sports Programs for Maximum Safety
Irvin Sulapas, MD, is a primary care sports medicine physician and assistant professor of family and community medicine at Baylor College of Medicine in Houston. In a news release, Dr. Sulapas suggested a game plan or two for sports teams to follow so they can play it safe during the continuing pandemic.
Dr. Sulapas said that by maintaining both good hygiene and physical distance from other players, Baylor athletes can ease the threat of spreading the coronavirus.
He defined hygiene this way: For a sports team, he said, players must bring their own water bottles, refuse to share equipment and stay home if they are sick. They also need to disinfect their gear and wash their hands as often as possible.
To keep a safe distance from other members of the team during workouts, the physician recommended keeping practice outdoors, limiting the number of people in one area and wearing a mask whenever possible -- which includes anyone attending games.
"It's important that everyone who is attending practices or games remembers to wear a mask. We have seen cases of kids contracting COVID-19 and also cases of young adults and kids who may be asymptomatic carriers," said Dr. Sulapas.
Another Expert Weighs In
Other experts continue to brainstorm precautionary measures they feel will help prevent spreading the virus through school sports.
William L. Keough, MD, co-chair of the Advocacy Committee, Pennsylvania Chapter of the American Academy of Pediatrics, has been encouraging K-12 schools to generate the resources to protect students, he told Medical Daily.
Dr. Keough said that in-person school is essential for a child's development, especially regarding K-12 learning, whether that be through music and arts, sports, clubs or special interest groups. He listed mental health support, easing of food insecurity with free or reduced-price meals, and socialization as beneficial functions of in-person school.
Dr. Keough's main tips for in-person schools to succeed during the pandemic involve adhering to guidelines on physical distancing, wearing appropriate face coverings, learning cough and hand hygiene, and staying home from work or school when feeling ill.
Dr. Keough recommended that schools develop a solid plan ahead of time, before any students or faculty do become sick.
"Schools ultimately must also have plans for how to respond to what the virus is doing in their community, and how to provide as many of their services to their community remotely should transmission rates rise, making in-person attendance unsafe," he said.
And for Sports?
Narrowing the scope to school sports, Dr. Keough said he believes testing is a priority but that many schools do not have these resources widely available.
"Testing availability for children is not nearly at the levels it is for adults, as many testing sites are uncomfortable testing children," he said. "Additionally, most schools do not have the financial or technical resources to be able to regularly test all student athletes, coaches, trainers [and other personnel.]"
Dr. Sulapas agreed that most school sports cannot provide the luxury of mass testing or funding for extensive precautionary measures, so it is even more important for students to practice health and safety provisions on their own terms. Sanitization, social distancing and wearing a mask are key protections in this time of uncertainty.
Dr. Keough encourages administrators to make a plan for all conceivable situations, including providing student transportation, determining proper ventilation, figuring out routes that prohibit the gathering of too many children, and planning for complex medical needs.
Everyone in the community, he said, must contribute to eradicating transmission by wearing masks, practicing safe distancing and staying home if ill. "They are the only ways that we can make the return to school as safe as possible."
Lara Becker is a Medical Daily intern and a senior at The College of New Jersey studying Journalism/ Professional Writing and Communication Studies.
Published by Medicaldaily.com