Researchers: No Secrets Allowed With COVID-19 Trials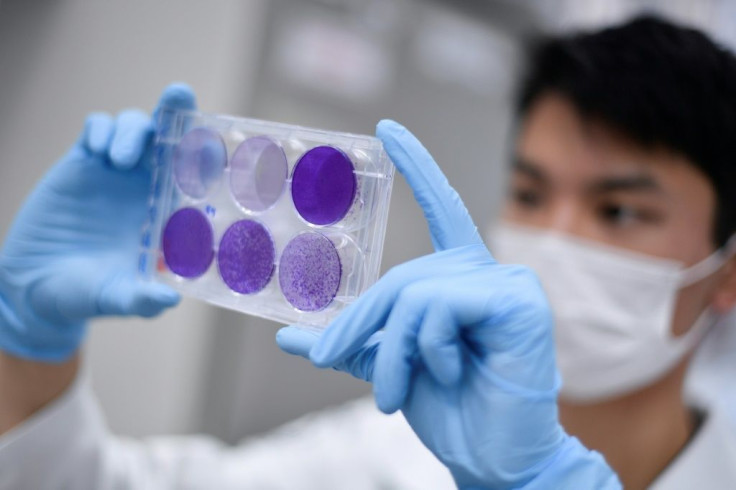 Clinical trials are typically shrouded in secrecy. But during a crisis as unprecedented as the coronavirus pandemic, a growing choir of researchers and scientists are insisting that details concerning the vaccine trials be released to the public.
"One of the reasons why transparency is so crucial is if people can't peer behind the curtain and sort of make a judgment about whether the FDA is doing its job properly, then that is the kind of condition [that can] foster distrust or doubt about vaccine safety," said Jonathan Kimmelman, PhD, who studies clinical drug trials, on KNX Radio. Dr. Kimmelman is a bioethicist and director of the Division of Ethics & Policy at McGill University.
One week after all COVID-19 vaccine trial locations for AZD1222 were told to halt operations after a trial participant in the U.K. fell ill from possible adverse effects, some trial locations were cleared to resume. The quick pause and restart has raised questions about transparency regarding the vaccine trial; the vaccine is being developed jointly by Oxford University and AstraZeneca.
The patient's condition wasn't released publicly. Pascal Soriot, chief executive of AstraZeneca, only revealed this information to investors during a private meeting arranged by J.P. Morgan, The New York Times reported. Dr. Kimmelman said it was shoe-leather journalism that uncovered information on the ill patient. It was first reported by STAT.
"I imagine most of the public would like to believe scientists are all sharing their data, that this process is open to scrutiny among the scientific community," Peter Doshi, MD, editor of The BMJ medical journal, told The New York Times. "Just not true."
AstraZeneca isn't the only pharmaceutical company under fire for withholding important coronavirus vaccine-related details. Pfizer recently proposed to expand its clinical trial to include thousands of more participants, but its announcement was vague and didn't outline how the company would determine the vaccine's effectiveness in a larger study.
Last week, nine prominent pharmaceutical companies made a pledge to "stand with science" and not release a COVID-19 vaccine until it had been properly vetted for safety and efficacy. The nine promised that any potential vaccine would be developed based on "large, high quality clinical trials" and that they would follow guidelines from the Food and Drug Administration. The U.S. portion of the trial is still on hold; the FDA said earlier this week it was joining in AstraZeneca's investigation into the source of the patient's illness.
AstraZeneca and Pfizer are among the nine companies who signed the pledge, as well as Moderna. These three companies are testing their vaccines in late-stage trials in the United States.
Some researchers welcomed the pledge, who said the statement could increase public confidence in a coronavirus vaccine at a time when skepticism is running high, according to the New York Times. But other researchers said the statement should include the promise of more details shared with the public and scientists about their clinical trials.
The fact that governments are co-funding these clinical trials is all the more reason to demand transparency, Dr. Kimmelman said. Fierce Pharma reported that AstraZeneca received $1.2 billion in federal funding for its vaccine development efforts.
A recent poll by the Kaiser Family Foundation found that two-thirds of Americans are concerned the FDA will rush to approve a COVID-19 vaccine before ensuring it is safe and effective, under political pressure from President Trump. Dr. Kimmelman believes transparency is the best antidote to distrust.
"The one thing you really want to try and foster is confidence in the regulatory oversight systems," he told KNX Radio. "You want people to trust entities like the FDA," which grants approval to therapies.
Published by Medicaldaily.com