Scientists Explain Why a 2-Minute Workout is Just as Good as a 90-Minute Run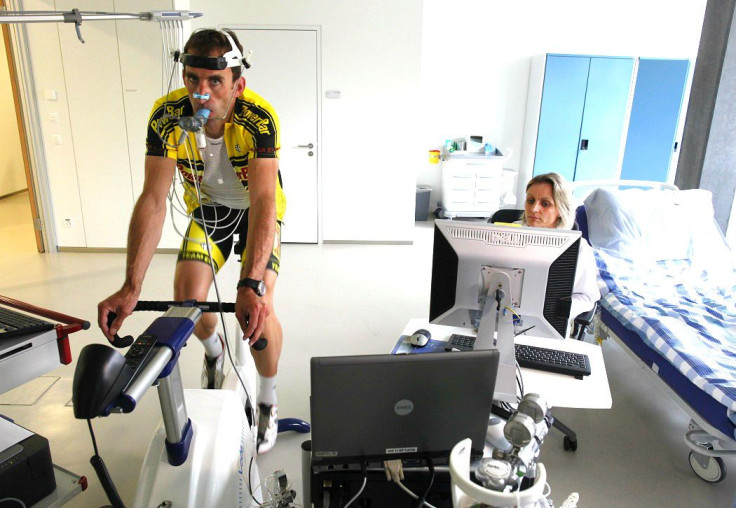 Good news for people who are tired of toiling long hours in the gym: two-and-a half-minutes of intense exercise could be just as effective as a 90-minute run.
New findings reveal that short, sharp bursts of exercise may actually be better at preventing heart disease than much longer, but less strenuous, exercise sessions.
Lead researcher Stuart Gray of Aberdeen University and his team asked a group of men between the ages of 18 and 35 to do either high-intensity sprints, cycle or walk for half an hour.
Gray found that those who sprinted as hard as they could at peak levels for 30 seconds before resting for four minute and then repeated the pattern four times experienced a faster drop in fat levels in their blood than those who walked at a brisk pace for 30 minutes.
Researchers had measured fat levels by asking participants to come back into the laboratory a day after doing their assigned exercise to eat a fatty breakfast and lunch consisting of bread, mayonnaise and cheese. The fat content was then measured by seeing how quickly the levels of fat in the blood fell.
Experts say that having too much fat in the blood after eating can clog up the arteries and lead to heart disease.
The findings reveal that while moderate intensity exercise, like 30 minutes of brisk walking, only reduced the fat content in the blood by 11 percent, participants who did short, sharp bursts of exercise for two-and-a-half minutes in total showed a 33 percent drop in fat content, a drop equivalent to what is expected after a 90-minute run.
Researchers suggest that that short bursts of intense exercise may somehow prompt the liver into taking in more fat from the blood before sorting it or burning it off.
While the high-intensity workout doesn't necessarily improve strength, it does boost endurance, according to researchers. Researchers stressed that the short duration of the exercise was important because many people often cite lack of time as the main barrier to exercising.
Researchers noted that the whole routine of the 2-and-a-half minute exercise technique actually took around 20 minutes because of the four minutes rest in between, and they said that people must do the high-intensity workout regularly for it to be beneficial for health.
"Although moderate intensity, longer sessions of exercise can help protect the body against CVD, the findings of our study showed that high-intensity shorter intervals of exercise might be a more effective method to improve health and reduce the time commitment to exercise," Gray said in a statement. "Our initial findings suggest that this type of exercise session would need to be undertaken on most days of the week to maintain the associated health benefits for the body."
The study was published in the journal Clinical Science.
Published by Medicaldaily.com