Scientists Find Genes That Protect African Children From Malaria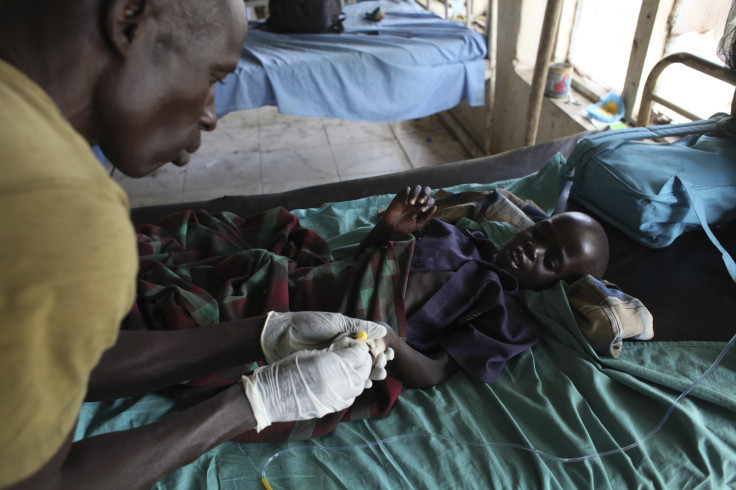 LONDON (Reuters) - Scientists have identified specific genetic variations that protect some African children from developing severe malaria and say their discovery will boost the fight against a disease that kills around half a million children a year.
In the largest study of its kind, the researchers said identifying the variations in DNA at a specific location, or locus, on the genome helps explain why some children develop severe malaria and others don't in communities where people are constantly exposed to the mosquito-borne disease.
In some cases, they said, having a specific genetic variation almost halves a child's risk of developing a life-threatening case of the disease.
"We can now say, unequivocally, that genetic variations in this region of the human genome provide strong protection against severe malaria in real-world settings, making a difference to whether a child lives or dies," said Dominic Kwiatkowski, a professor at the Wellcome Trust's Sanger Institute and Center for Human Genetics and one of the lead researchers on the project.
The work was conducted by MalariaGEN, an international network of scientists across Africa, Asia and other malaria-endemic regions, largely funded by the Wellcome Trust.
Malaria killed about 584,000 people in 2013, according to World Health Organization (WHO) figures. Around 90 percent of its victims are children under five in sub-Saharan Africa.
For this study, researchers analysed data from Burkina Faso, Cameroon, Ghana, Kenya, Malawi, Mali, Gambia and Tanzania -- comparing the DNA of 5,633 children with severe malaria with the DNA of 5,919 children without severe malaria. They then replicated their key findings in a further 14,000 children.
Publishing their work in the journal Nature, the researchers explained that the new locus identified is near a cluster of genes which code for proteins called glycophorins that are involved in the malaria parasite's invasion of red blood cells.
"This new resistance locus is particularly interesting because it lies so close to genes that are gatekeepers for the malaria parasite's invasion machinery," said Kwiatkowski.
"We now need to drill down at this locus to characterise these complex patterns of genetic variation more precisely and to understand the molecular mechanisms by which they act."
A particularly strongly-protective variant, known in genetics as an allele, was found most commonly among children in Kenya, in East Africa.
Having this allele reduces the risk of severe malaria by about 40 percent in Kenyan children, the study found.
Published by Medicaldaily.com