Scientists Identify Two Key Gene Variants that Predispose Childhood Obesity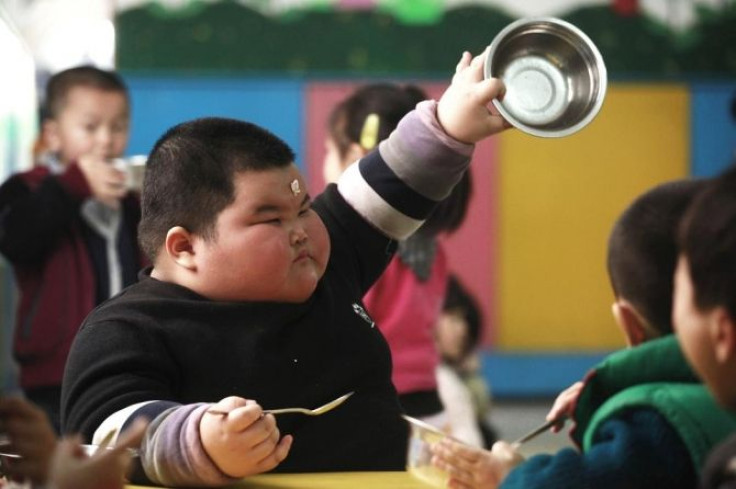 A new study has linked two gene mutations to an increased risk of common childhood obesity, which has traditionally been blamed on overeating and inactivity, and scientists say that the findings could potentially lead to treatment for overweight or obese children.
Past research have also linked gene variants to extreme obesity in both children and adults due to rare underlying conditions, but little was known about the genes that contributed to regular childhood obesity, according to scientists from the latest study.
Researchers conducted a genome-wide association review of 14 previous studies analyzing childhood genetic data from the United States, Canada, Australia and Europe, which in total consisted of 5,530 cases of childhood obesity and 8,318 control subjects, and found that several genetic mutations associated with adult obesity are also active in childhood obesity.
Additionally the latest findings identified two new genetic variants, one near the OLFM4 gene on chromosome 13, the other within the HOXB5 gene on chromosome 17, both of which were previously not linked to obesity.
Scientists later confirmed their findings that showed that the two genetic markers were linked to childhood obesity by studying in an additional 2,000 obese and 4,000 non-obese children.
While the precise function of these genes is unknown, lead researcher Dr. Struan Grant, associate director of the Center for Applied Genomics at the Children's Hospital of Philadelphia, said that the biology of the genes "hints at a role of the intestine" and could be associated to the function of bacteria that live in the gut.
The findings show that there is a clear genetic predisposition to common childhood obesity, which provided evidence that there are more than just environmental factors contributing to the disease, according to study authors.
Childhood obesity has tripled in the United States since 1980, and currently about a third of children and adolescents are overweight or obese, according to the U.S. Centers for Disease Control and Prevention.
Scientists noted that human genetics have not changed in the last three decades, during which childhood obesity has dramatically increased, meaning that environmental factors like an increasing overindulgence on unhealthy foods and sedentary lifestyles also play a big role in the obesity epidemic.
Grant told MedPage Today that researchers are working to try to tease out the gene-environment interaction."
Researchers said more research is needed to validate evidence that these genes truly to play a role in child obesity, and that the association is not caused by other nearly genes.
"This work opens up new avenues to explore the genetics of common childhood obesity," Grant said. "Much work remains to be done, but these findings may ultimately be useful in helping to design future preventive interventions and treatments for children, based on their individual genomes," he said.
Experts say that the latest findings, published online in the journal Nature Genetics, bring promise for improved development of drug treatments for overweight kids.
"Certain kids, even in the best environments, are prone to be obese because of genetics. Actually identifying the genes really helps. Dr. Grant connects the genes to gut physiology, which could help us develop pharmaceutical developments in the future," Karen Winer, a program director at the Eunice Kennedy Shriver National Institute of Child Health and Human Development, part of the National Institutes of Health, which helped fund the new study told Time Magazine.
She said that there is an increasing need for these developments because obesity can lead to a variety of other health conditions like diabetes.
"Clearly we don't have really good treatments for obesity," said Winer. "We treat it once it has adverse consequences like insulin resistance. But to really treat and prevent obesity in kids and adults — we don't have that. Some very obese adults undergo surgery, but pharmacological interventions have not been available for these individuals, and there are so many. There's a huge number of obese kids in the U.S. today that could benefit."
Published by Medicaldaily.com