Scientists Make Life-Saving Injectable Foam to Fight Soldiers' Internal Bleeding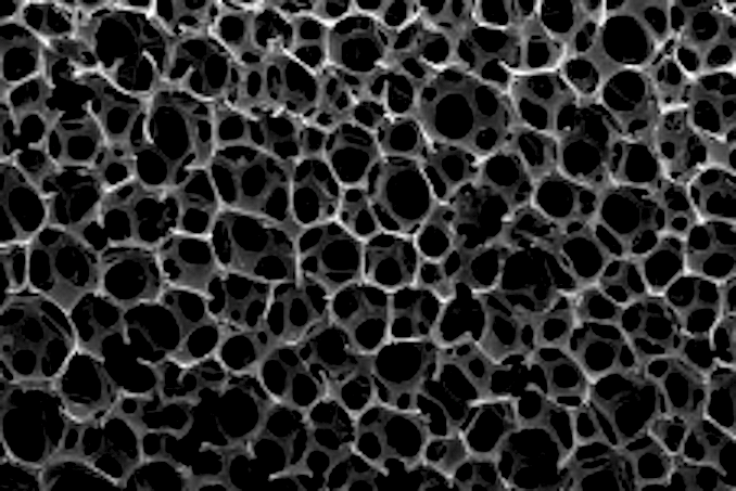 The military has set its sights on a group of scientists working on powerful injectable foam designed to temporarily limit internal bleeding of soldiers wounded on the battlefield. Experts say that if the expanding foam technology proves successful in trials, it may also be used to save the lives of many civilians injured in serious accidents far from a medical facility.
Massachusetts-based Arsenal Medical Inc. announced on Monday that it received a new $15.5 million contract from the Defense Advanced Research Projects Agency, bringing the project's total funding from DARAP to $22.5 million.
The foam is made of two different liquids. Once the liquids are injected into the body, they mix, expand and harden to create an internal dressing.
While the foam is still in early pre-clinical testing stages, the foam that pushes past bleeding and molds itself around injured organs has already proven successful in tests on pigs.
The polyurethane polymer foam is to be injected through the naval, there it should spread through the chest cavity and apply pressure on internal injuries that may not be visible to medics. Scientists working on the project hope that the new technology will help control internal bleeding for at least an hour, which would boost the survival chances of numerous soldiers wounded in combat.
So far, tests have suggested that it could provide medics with as much as an additional three hours to get soldiers into proper care.
Scientists presenting their pre-clinical data at the 2012 annual meeting of the American Association for the Surgery of Trauma in Kauai, Hawaii, said that the foam raised survival rates for liver injuries after three hours from a meager 8 percent to an astounding 72 percent and saved six times the amount of blood that would have been lost.
"If testing bears out, the foam technology could affect up to 50% of potentially survivable battlefield wounds," said DARPA spokesman Brian Holloway, according to BBC.
Researchers said that once an injured person is transferred to a facility where they can get proper medical attention, the foam can be removed in minutes and comes out easily in a solid block.
"We're solving what is, for most of the generals, the most-emotional problem they worry about," said Duke Collier, the executive chairman of Watertown, Massachusetts-based Arsenal, told Bloomberg News. "The guys who can be saved but who die from bleeds."
Civilian trauma experts say that the new technology also holds the potential to treat injuries beyond the battleground.
"War is a terrible thing, but this type of research is the kind of silver lining that can sometimes come out of it," Daniel Bonville, the program director for critical care at Albany Medical Center, told Bloomberg.
Bonville said that car accidents are a particular problem for his center. He said many people in car accidents are unable get the immediate help they need because they get into accidents in places far away from major cities with adequate medical facilities.
"If people bleed uncontrollably for too long, even if they get here alive it can end up being too late," he said. "The quicker we can get the bleeding controlled in all cases, the better off we are going to be."
With the foam, emergency medical technicians could stabilize trauma victims with internal hemorrhaging at the scene of an accident before taking them to the hospital.
Published by Medicaldaily.com